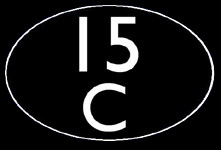 ---
---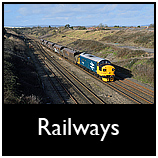 2017 - A Year in Review
Looking back at my year of taking photographs, mainly of trains, trams and buses, it's not been a bad year. I have had many trips to London, flapped around the National Rail Network, visited a few tramways (not as many as I would have liked), had a dabble with several preserved railways and managed quite a few buses. There were plenty of highlights throughout the year, which I have looked back upon below.
---
FIRST SUNNY SHOTS OF THE YEAR
Some years, you can wait ages for that first sunny shot. Not so in 2017, as the first was of 8F 48624 at the GCR on 2nd January, followed by the first sunny shot on the mainline of 37025 at Wyfordby on the 5th January.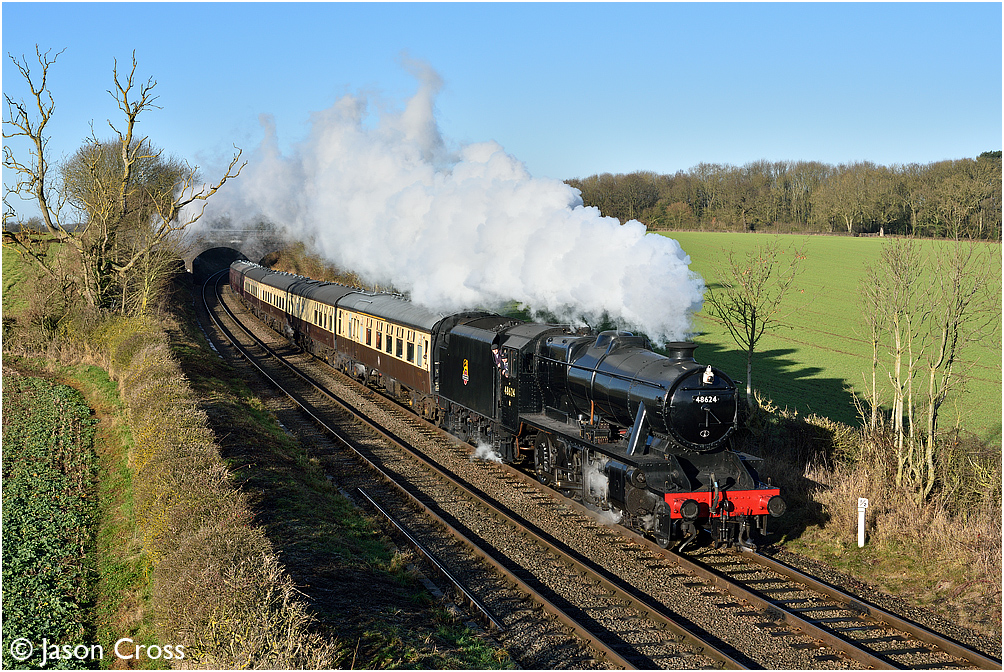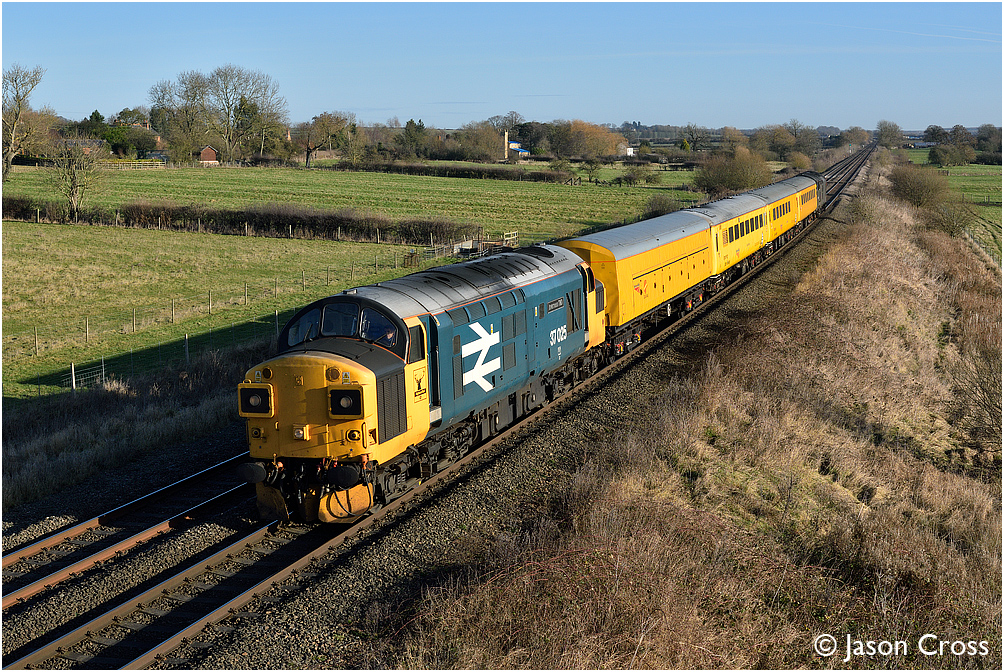 ---
BEST BLACK & WHITE PICTURE
Occasioonally, when the light is not the best, I turn to a bit of monochrome photography to keep myself entertained. One such picture stood out for me this year, and that is of 8F 48624 approaching Quorn & Woodhouse on the Great Central Railway with a goods train during their Steam Gala at the end of January.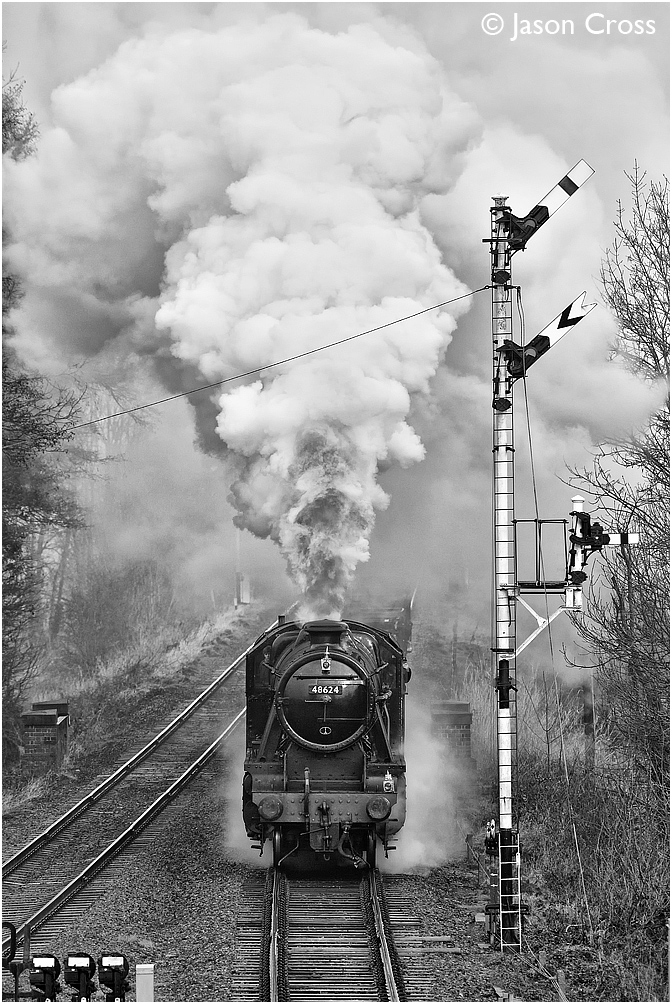 ---
BEST MAINLINE PICTURE
I like pictures that include bridges, so it was nice to capture a picture of the Royal Albert Bridge at Saltash in glorious light back in July. I used the pole to gain a little height so that the River Tamar and the bottom of the bridge could be included, as you cannot see either from ground level.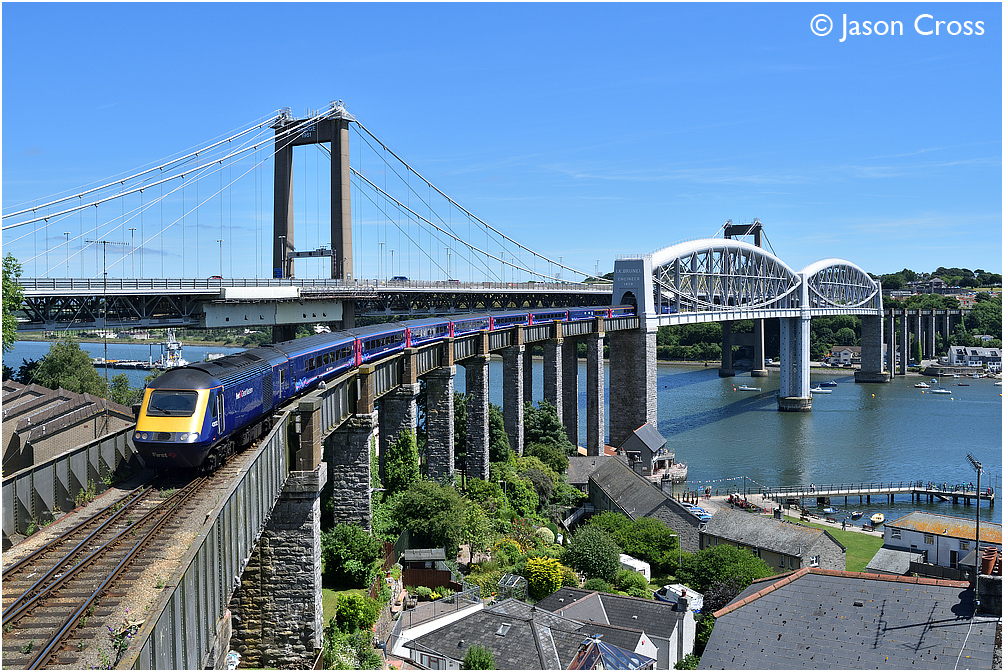 ---
BEST LONDON UNDERGROUND PICTURES
I can't really pick one picture, so I have selected two engineering train pictures and one passenger train picture. The engineering train pictures are as follows: The first was taken at Queen's Park on 18 November and shows battery loco L48 climbing out of the tube tunnels to a possession at Queen's Park. This is a shot I have been after for a while, but it isn't easy to get. Occasionally, battery locos go to Queen's Park, but to capture them approaching Queen's Park at night, the lights in the cutting need to be turned on, so they need to be within a possession and the power turned off. Just to add another twist, to make best use of the available light, they need to be running wrong road out of the tunnel. There were two weekends of possessions at Queen's Park, and I was there for both, and both involved trains arriving with the power off and cutting lights on, but on the second weekend, all trains were booked to arrive wrong road. As L48 started the climb, it shut off power and came to a stand alongside the South Carriage Shed, enabling the ISO to be turned down and the shutter speed to be dropped. During the first weekend possession here, trains all came out of the tunnel on the northbound line, and while this was difficult for lighting, I let a few of them run on into some light closer to the bridge. It was difficult as the light levels were very low, but with the locos hauling heavy loads up a hill on battery power, their speed was low enough to freeze with a fairly slow shuuter speed. This second shot actually pre-dates the first and was taken on 28 October. The passenger shot shows High Barnet station complete with GNR station buildings and signalbox. This picture was taken with the pole, so is a fairly unique view, and I am grateful to the Station Supervisor for allowing me to take it.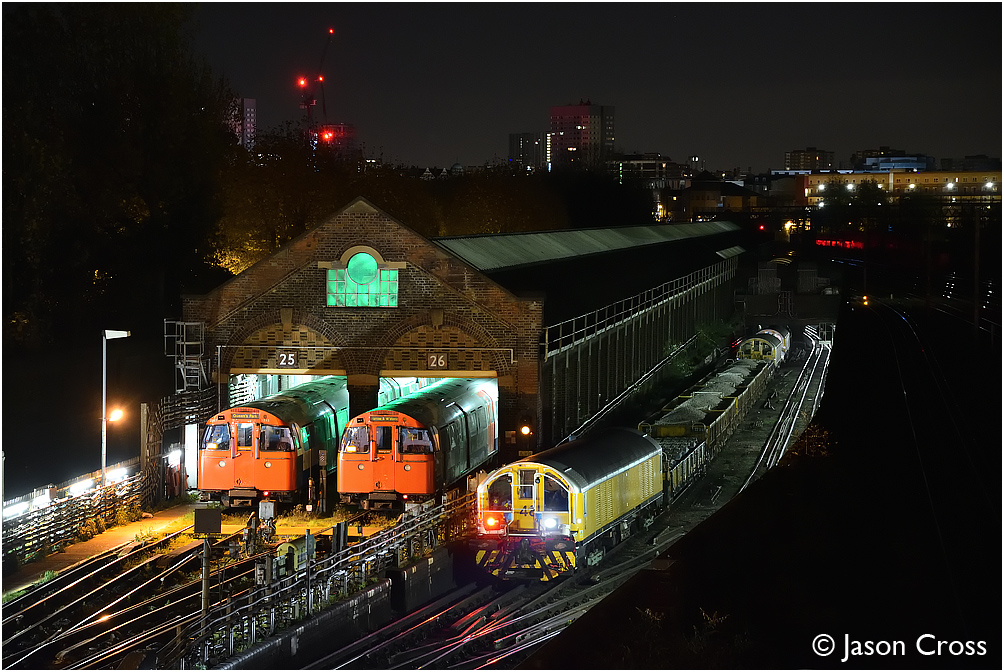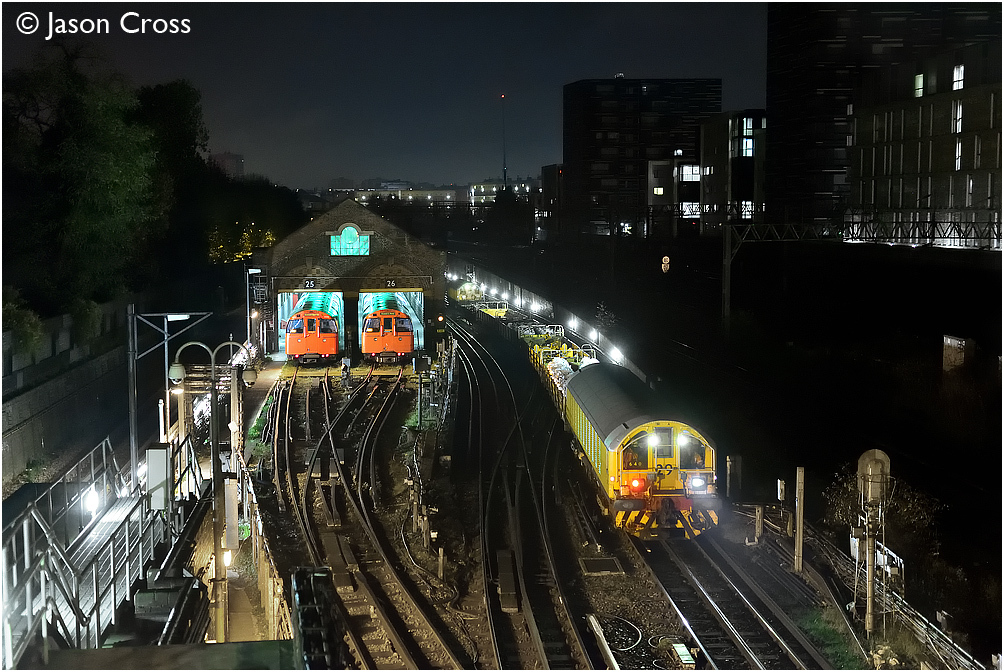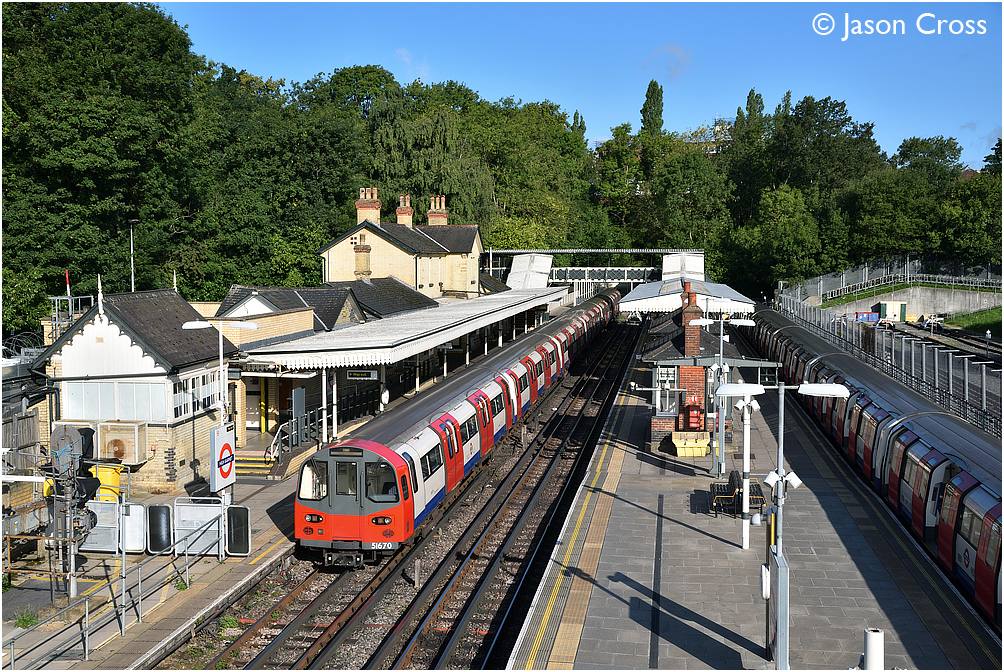 ---
BEST TRAMWAY PICTURES
With permission, I used the pole at Crich, and this shot of Glasgow 22 showing the change from street track to reserved track and the bandstand area was one of my favourite tramway pictures of the year. I have however, included a second shot, as a very, very close second favourite is a shot of 680 departing from Cleveleys on the Blackpool system.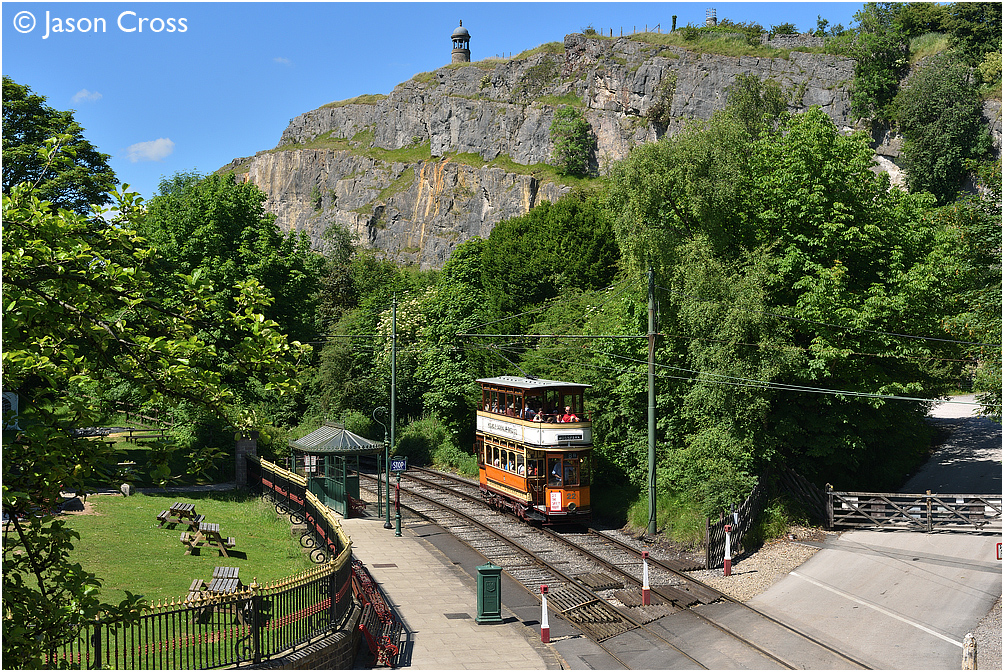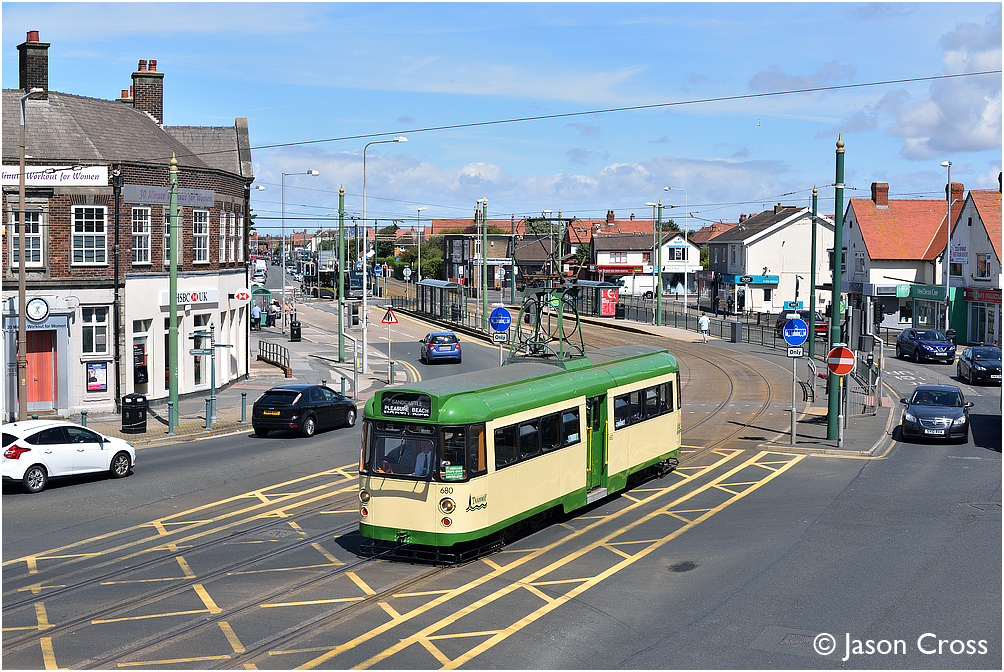 ---
BEST STEAM PICTURE
After missing out on a trip to the Isle of Man in 2016 due to losing my job, I was glad to be able to make a return in 2017. This was in April for the week of photo charters organised by David Williams, and it was a very productive week. There were many highlights for me, one of which was capturing 13 'Kissack' in dark green. My favourite steam shot of the year features this loco passing through Ballabeg, taken with the pole from the adjacent field. This picture also won 'Best Steam Photo' at the EMRPS annual photo competition in December.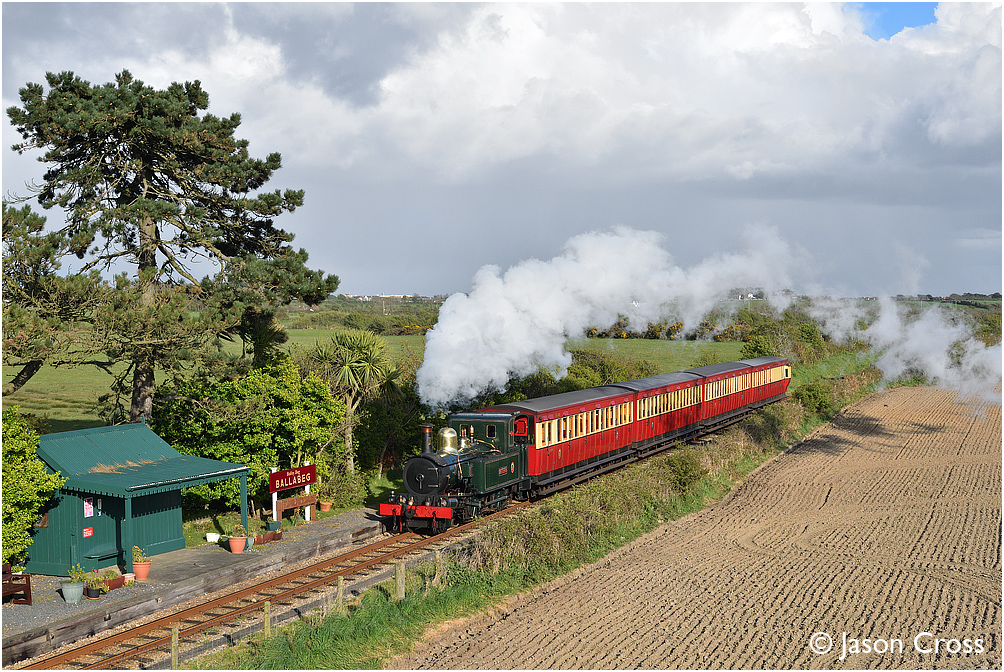 ---
BEST PRESERVED DIESEL PICTURE
Using the pole at Swithland Viaduct produced this unique view of 33063 crossing the viaduct during an EMRPS photo charter back in March.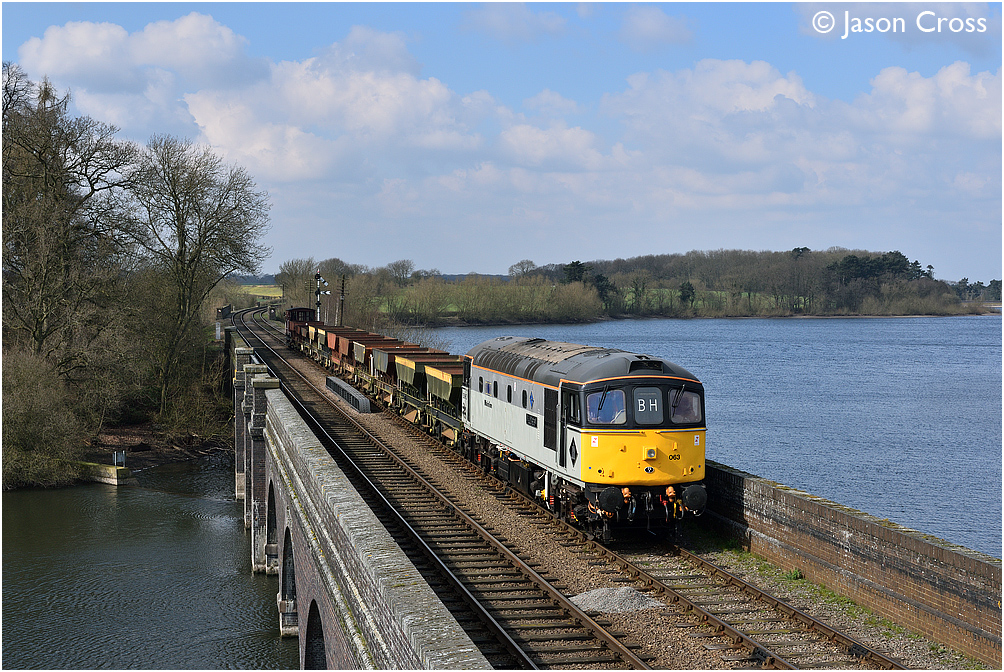 ---
BEST BUS PICTURES
As a regular attendee of Timeline Events London bus photo shoots, it is hard not to come away from them with something spectacular, so I have included my favourite from those events, alongside a favourite preserved bus picture from elsewhere as well as another favourite picture from the current bus scene. First of all, the Timeline photo, which was taken back in February and shows RML3 and RT2775 crossing Chelsea Bridge, the first time Timeline had visited this location (and hopefully not the last). The second picture was taken during an EMRPS/LTHT photo event and shows Scania Metropolitan 301 being passed by Metro-Scania 225. This was a very lucky shot, as I got 301 to park in the bus stop, and then called the other two buses past it for photos. I called the other bus (Dennis Dominator 50) and it brought with it loads of traffic and the sun went in, but when I called 225 forward, it dropped straight into an almost traffic free piece of road and the sun came out. Finally, an Enviro 400 on Lavender Hill in Clapham on the 156 route in April. I've never really been keen on all bus filling the frame type shots, and this is more the sort of thing that I go for, a bus in a street scene. I hadn't actually gone there for this shot, I was walking back to Clapham Junction after taking a picture of a class 37 at Latchmere Junction when I noticed the rather attractive building on the opposite side of the road.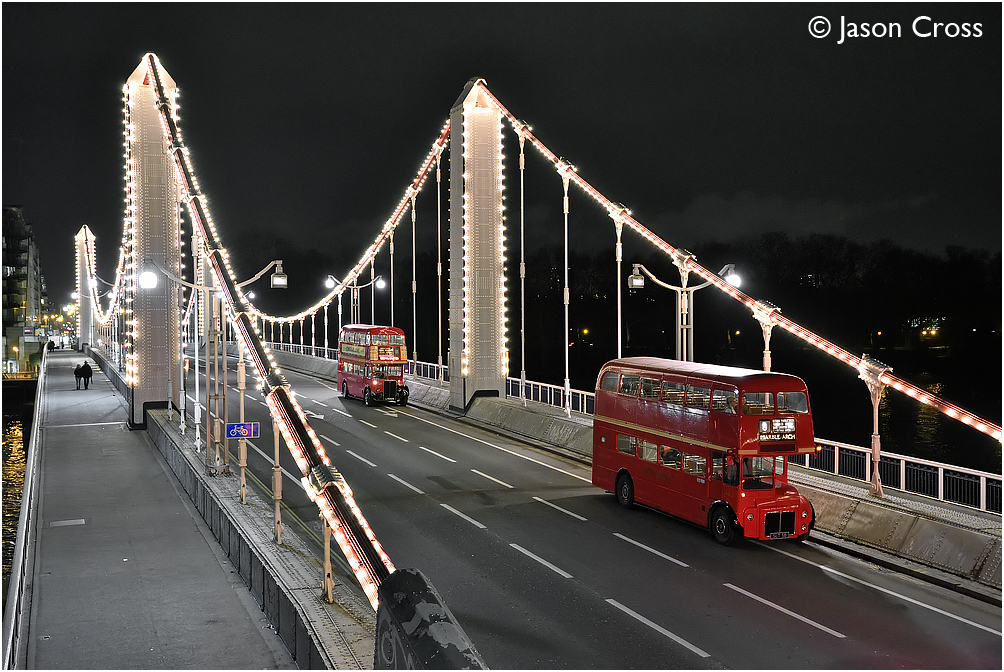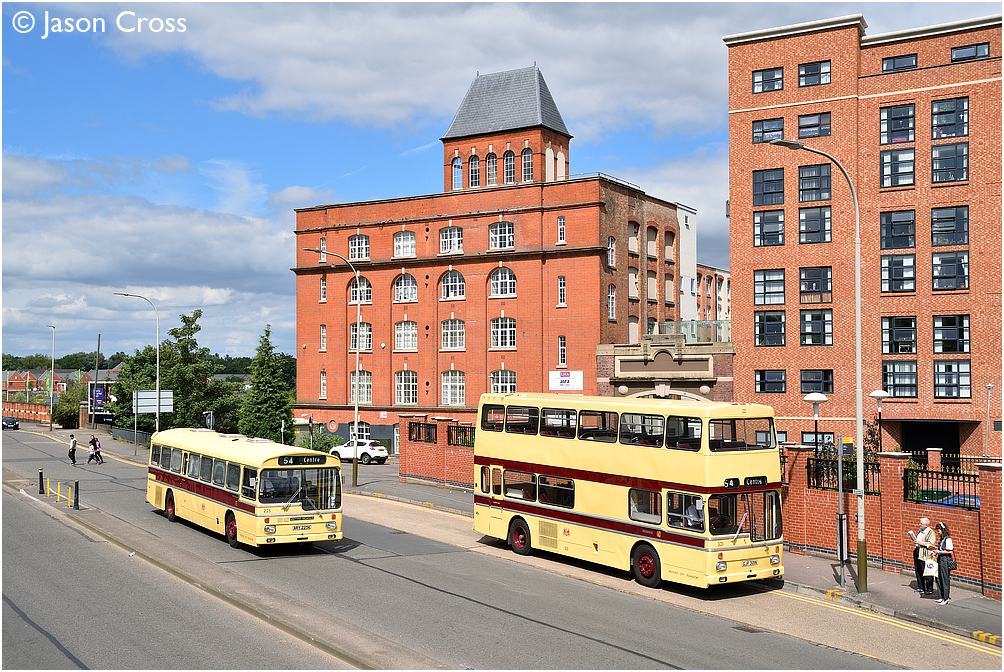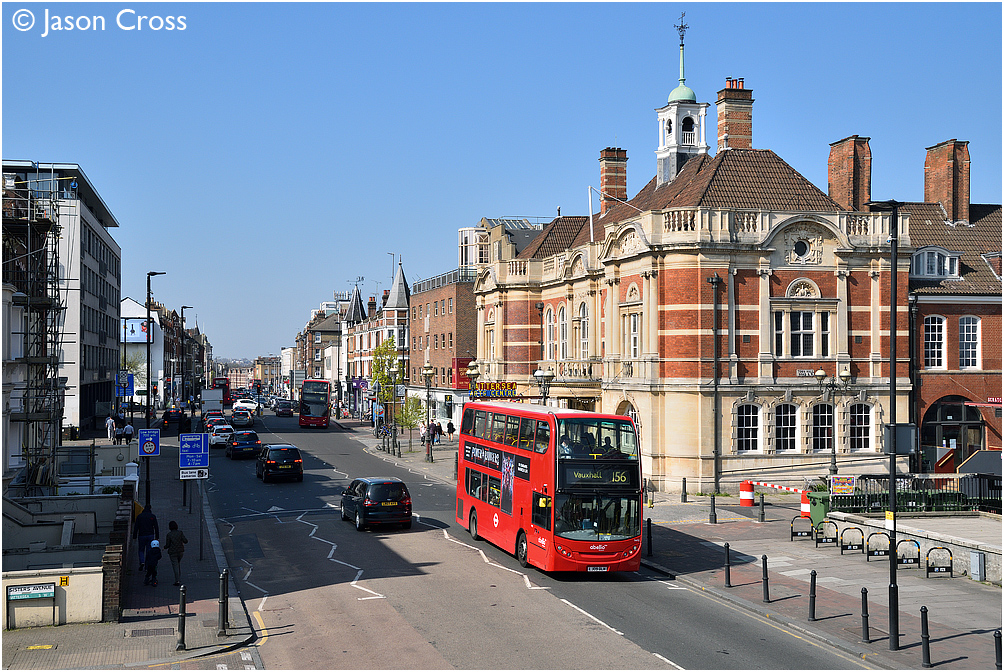 ---
BEST RAILWAY EVENT ATTENDED
Out of the blue, I decided to attend a gala at the Romney, Hythe & Dymchurch Railway in May. I hadn't been there for years, so was I very keen to visit. I chose the weekend of their gala, and what an event it was, with very frequent trains, visiting locos and even running through the night. I spent all day photographing, then after darkness had fallen, went for a ride. A Greenley 'Pacific' on load 14 in the dead of night is something to behold, and that run out of Hythe topped off an awesome visit. The night time also produced a few pictures, including a flash shot (very rare for me) of 'Southern Maid' crossing the Canal Cutting.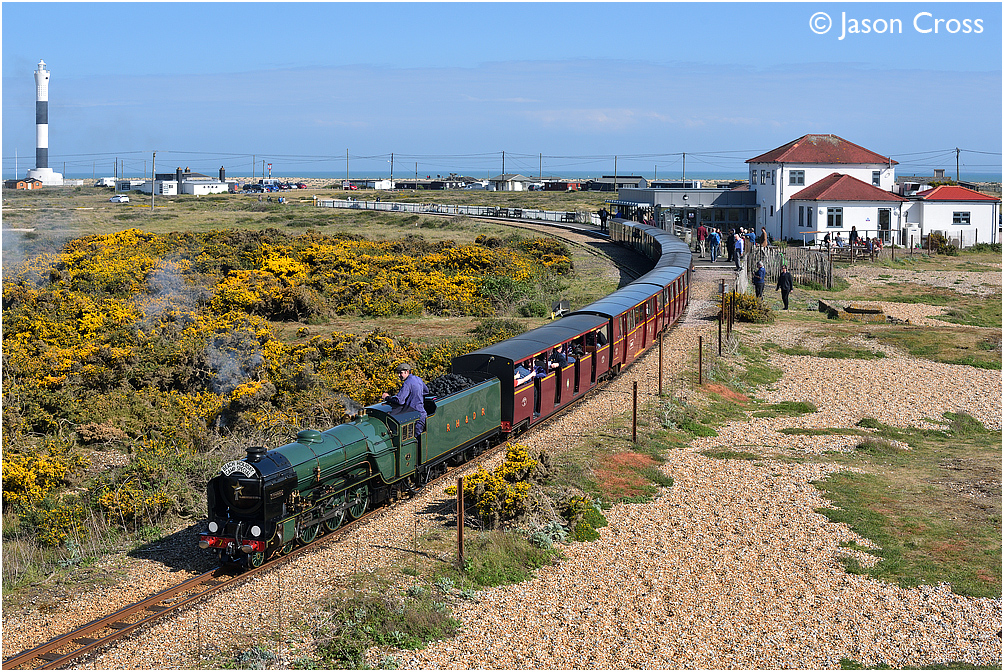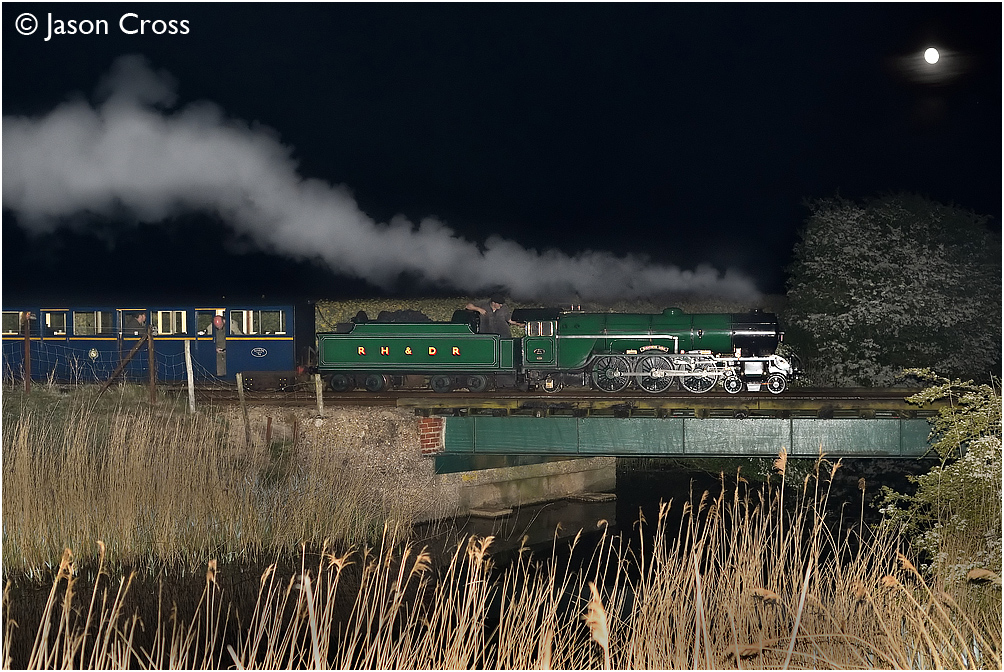 ---
WORST MISS DUE TO THE WEATHER
A BR blue Deltic on blue and grey coaching stock. I believe it happened twice this year. The second occasion was over Christmas and I was unable to see it as I was on family duty (but it mostly ran in cloud anyway), but the first time it happened was in May when D9009 headed south to King's Cross from the Hull direction. My chosen spot was Blotoft in Lincolnshire, which would have been bob on had the sun been out, but there was no chance.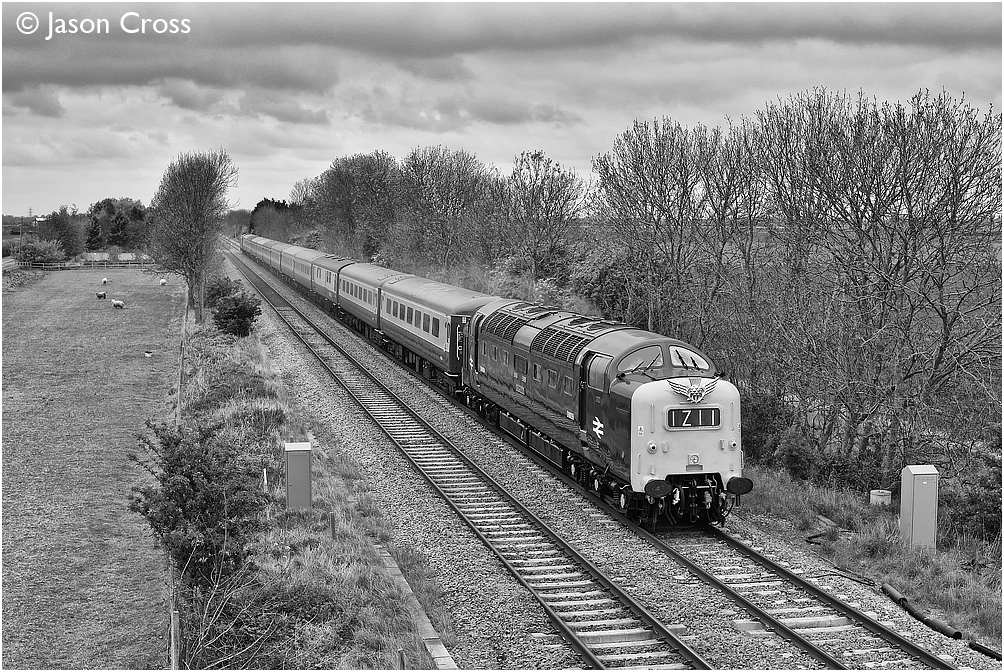 ---
MOST DESPERATE LEAP OF THE YEAR
Some say that most of my London Underground moves are a bit despo, as most seem to involve late nights and early mornings. However, they are easy compared to a move that my son and I did in March. First of all, we were at the Gloucestershire & Warwickshire Railway on Saturday night for an EMRPS photo charter with D6948 followed by a daytime steam charter with Timeline Events on the Sunday at the Paignton & Dartmouth Railway. I drove to Toddington with the floodlights on board, did the shoot, and then rather than stay over somewhere and continue down to Devon the following day, I drove home, dropped off the lights, had about one hour in bed, then my son drove down to Devon. This arrangement worked quite well, as my son could sleep on the way home from Toddington, and I could sleep on the way down to Devon. After a top night shoot at the G&WSR and a top day at the P&DSR, we weren't quite finished, and called in at Teignmouth on the way home for some moving night shots of HSTs.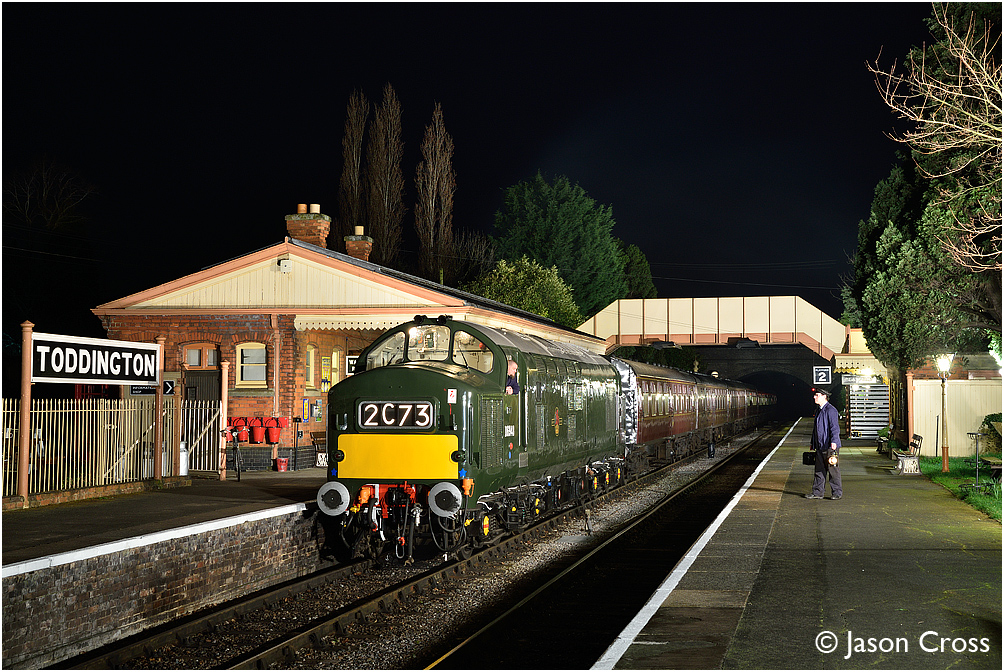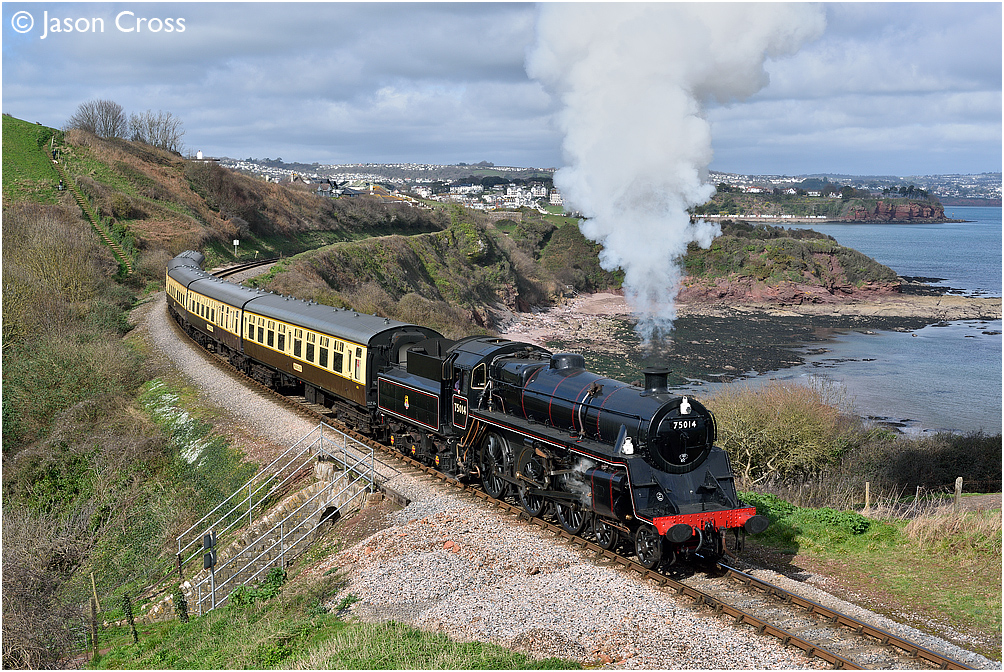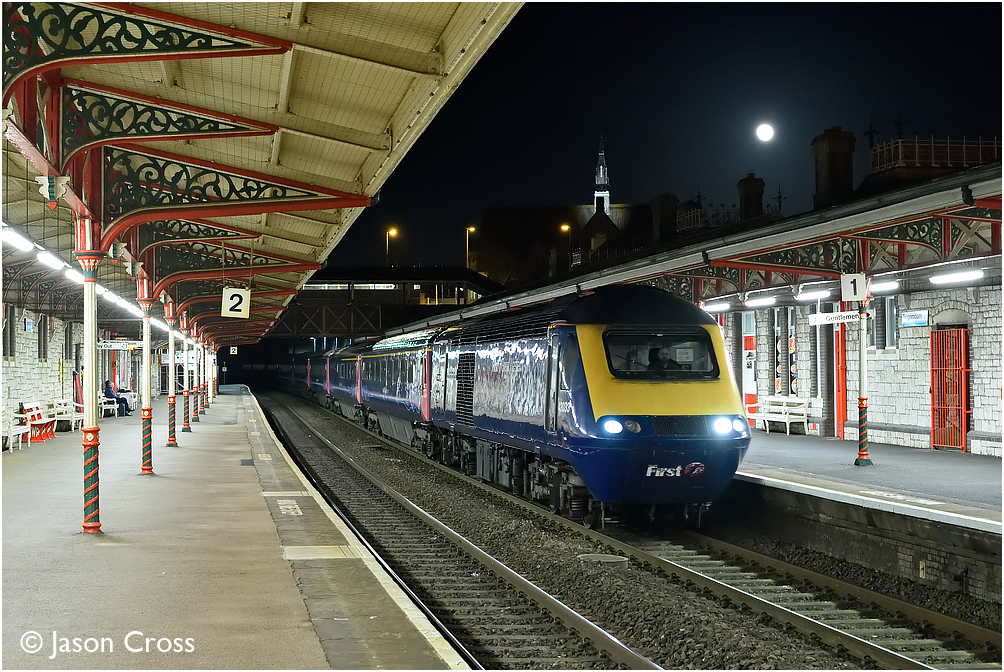 ---
BEST NIGHT SHOT (PHOTO CHARTER)
This little cameo at Derby Castle on the Manx Electric Railway with the 'Electric Railway' illuminated sign as a backdrop was quite special, and made up for a lack of sunshine on that particular day.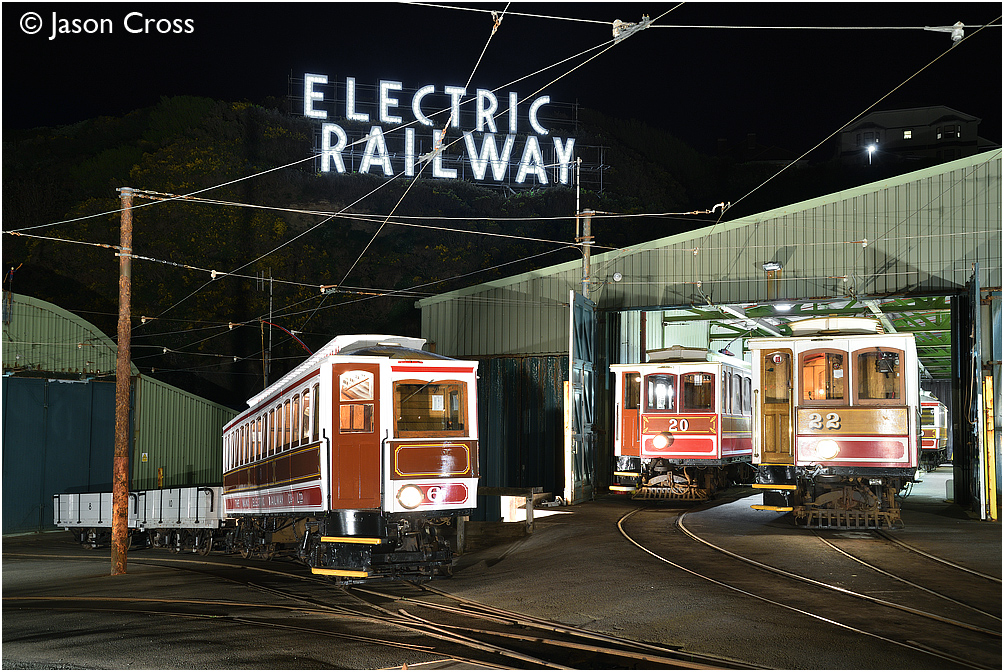 ---
BEST NIGHT SHOT (NON-PHOTO CHARTER)
Well, I have taken many, but some will know that I happen to think that London Paddington is one of the best night shot locations in the country. I have made several visits there this year, so it's quite difficult to pick a favourite, but anything around platforms 1 and 2 stands out. I have picked a shot of the empty stock of the Night Riviera arriving into platform 1 from back in Februray. This is actually a moving night shot, but we are talking quite slow speed here.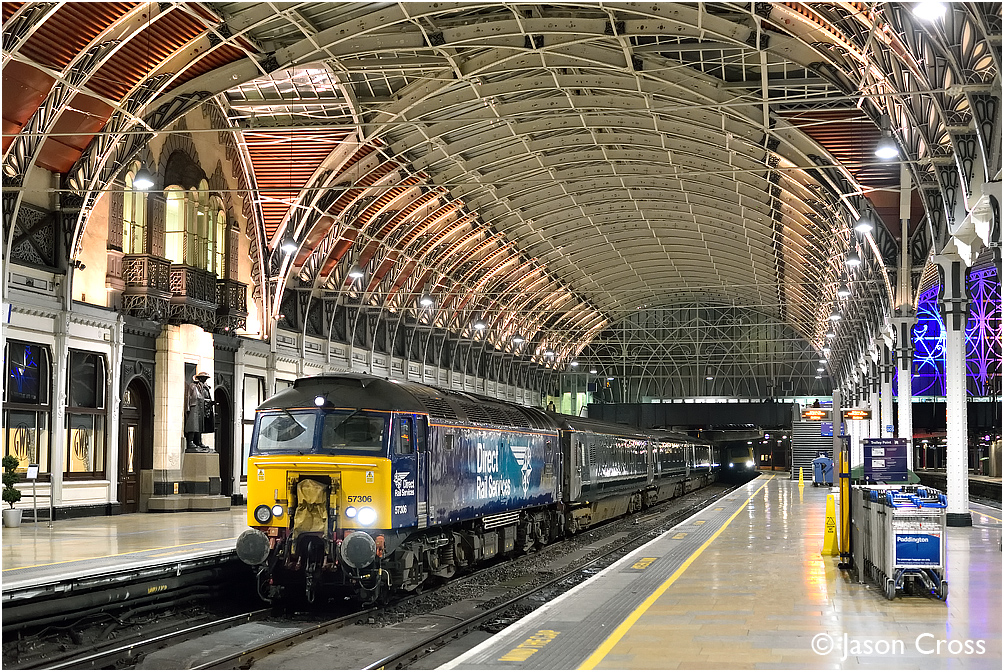 ---
BEST MAINLINE MOVING NIGHT SHOT
Slow moving stuff coming to a stand in a station is quite easy to take as a moving night shot, but a class 56 doing about 80mph through a station on a test train isn't, so I was very pleased with how this picture came out. 56078 is racing through Loughborough back in July. The idea was quite simple, to capture the train passing through what is a fairly attractive looking station while having the illuminated 'BRUSH' sign as part of the backdrop.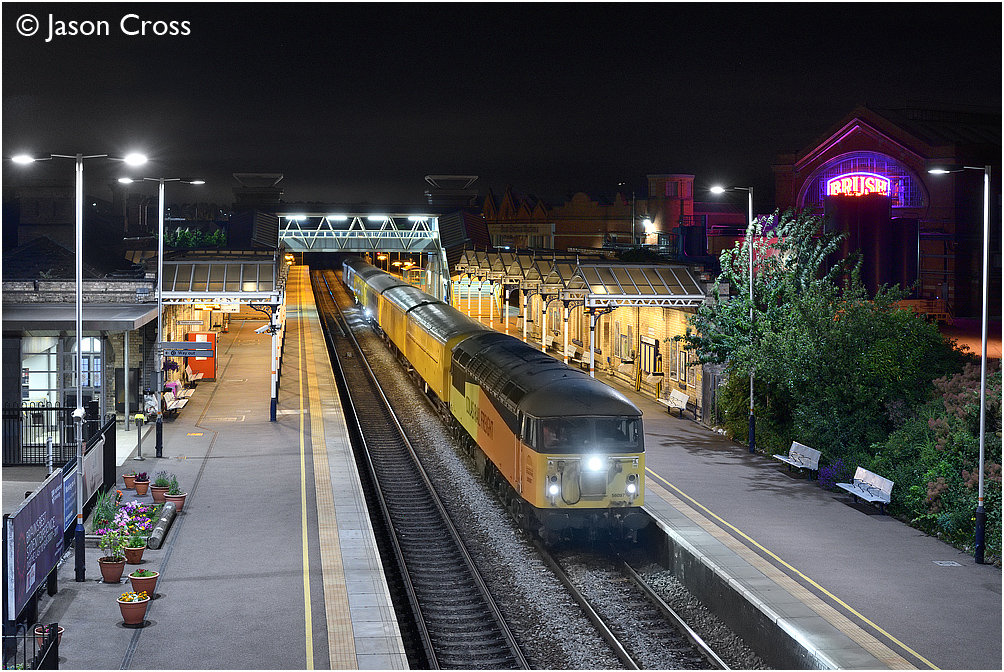 ---
MOST UNUSUAL RAILWAY SUBJECT PHOTOGRAPHED
Adrian Shooter's garden railway which runs around his garden. What a superb set up, and a fantastic day out. Not only was there a taste of India running around the garden in the form of Darjeeling & Himalayan Railway number 19B, but we were all treated to some superb Indian Cuisine on what was a rather warm and mostly sunny day.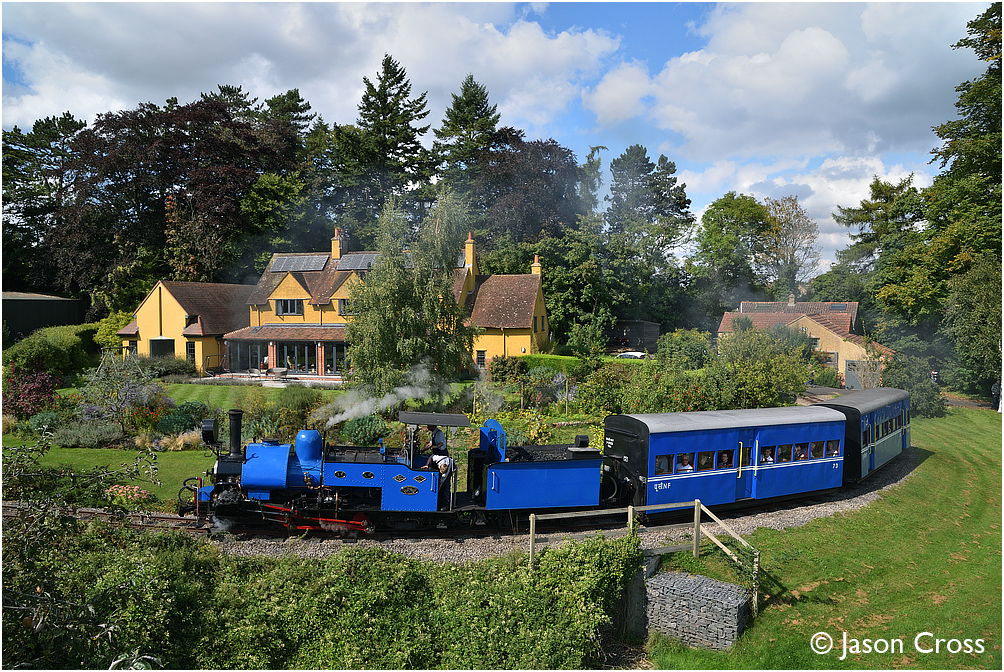 ---
2017 'END OF AN ERA' MOMENTS
I captured a few of these, the saddest being the end of the D Stock on the District Line of the London Underground. The four Sub-Surface lines are now totally in the hands of the new S Stock, and there is no passenger train variety on these lines anymore. I was able to get out for the final railtour with D Stock, but not the final day of normal passenger service. Then there was the end of class 68s on passenger trains in Anglia. While the 37s continue, the lack of a second train hauled by the 68s reduces the variety a bit, as the 68s workings offered one or two locations that were right for the sun at times when the 37s were elsewhere. Finally, the end of December saw the end of Grand Central HSTs, with all their workings being in the hands of class 180s from January 1st 2018. In all honesty, I can't see me paying this operator much attention now that the HSTs have gone. So, here we have the 'D Stock Farewell' tour at Fulham Broadway, 68028 at Oulton Broad North, and 43468 at King's Cross.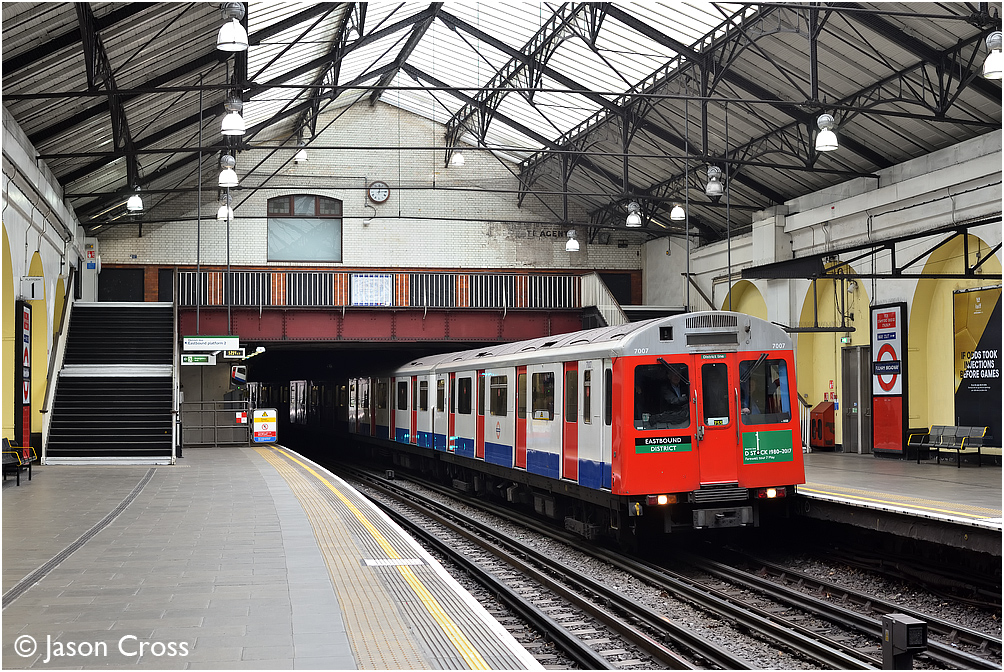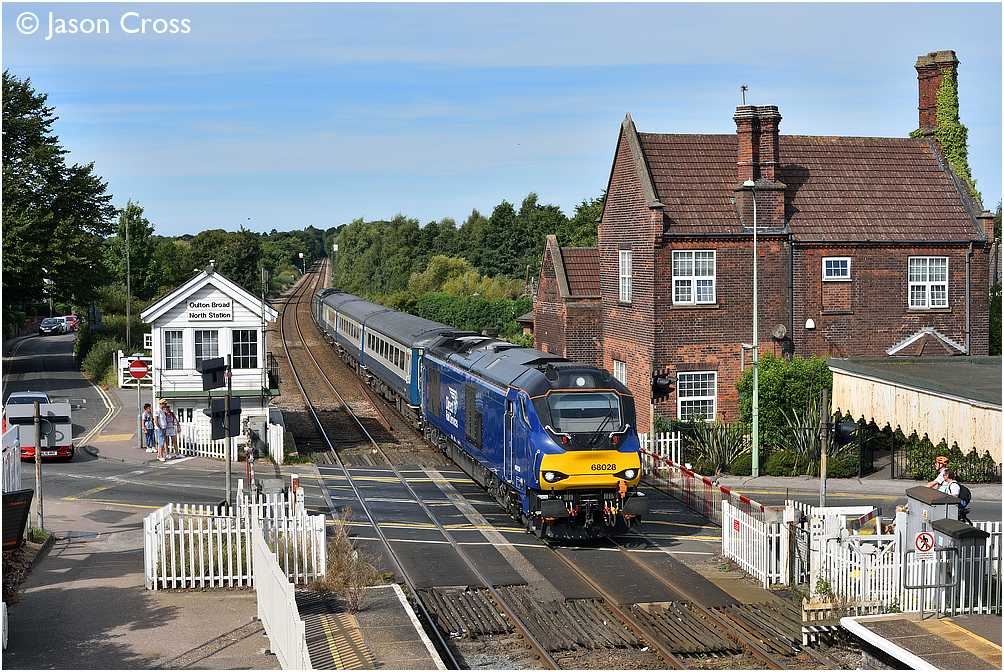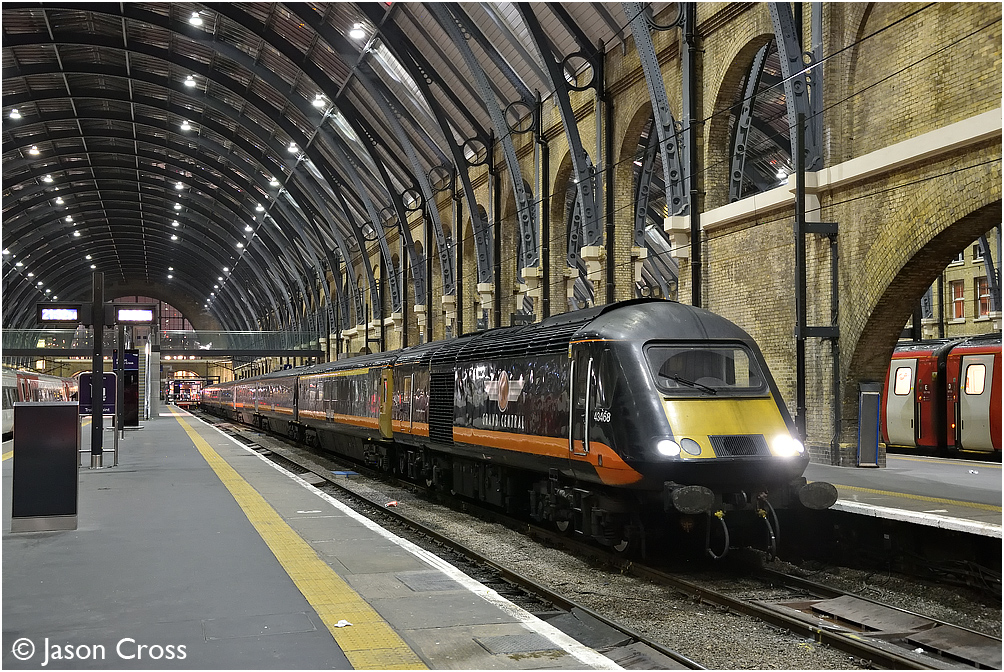 ---