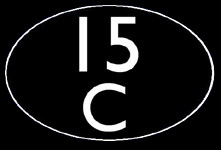 ---
---

55019 'Royal Highland Fusilier' passes Kinchley Lane with the 1400 Loughborough Central to Leicester North. In the name of fun, I have
tried to recreate a mainline scene from the late 70s / early 80s.
Date: 23 September 2018
Manipulation Notes: Stock changed to blue and grey livery, loco has had its headlight, aerial and cant rail stripe removed and overhead warning flashes changed.