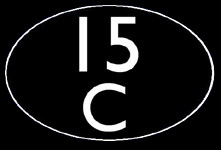 ---
---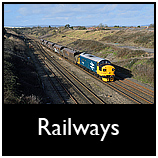 London Underground 2000
This is where the photo charter 'addiction' began. I was invited onto a photo charter with B12 61572 on a short engineer's train on the
Metropolitan Line of the Underground. We all had to chase the train in cars, but it was well co-ordinated, and I came away with some
nice pictures. During the event, I also met a few other photo charter operators, and managed to get myself on a few mailing lists, and I've
been attending photo charters ever since, and less than a year later, I was also organising some myself. A great day, but my biggest regret
was walking away after the shot at Ruislip at the end of the day, as following right behind it was a pair of battery locos on a rake of ballast
hoppers. You can imagine some of the words that came out of my mouth as they sailed through as I was getting into my car!