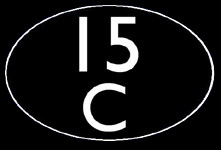 ---
---
Updates
This page will be used to inform visitors when newly taken photographs have been added to the site. The picture links you see below, will take you to the picture, but if you wish to return to the updates page, you will either have to click 'back' or click on the updates tab at the top of the page.
Latest update - 22 September 2018 @ 2030
---
21 September 2018 - Cossington
Added 22 September 2018
Two pics from Cossington on the way to work, a buffer fitted HST and 6L75.
---
20 September 2018 - London
Added 22 September 2018
An after work move down to London, the main target for the evening being a railtour arriving into Paddington behind a class 87 electric; probably the first time an electric loco has arrived at Paddington with a passenger train? There were other items to catch too, including 345 Crossrail units, a HST, the Night Riviera ECS and a few Underground bits including a battery loco at Wembley Park.
---
18 September 2018 - Vivarail D Train
Added 19 September 2018
The first of three class 230 DEMUs (ex London Underground D Stock) was moved from Long Marston to Bletchley to undergo crew training prior to their introduction on Marston Vale services in December. As a big fan of the D Stock, it was very nice to see and photograph this train, but its so far removed from an old D Stock now that it is perhaps better described as a brand new train that has used recycled bodies and bogies. I look forward to having a ride at a later date.
---
16 September 2018 - Leicester
Added 19 September 2018
I don't very often take pictures around Leicester station these days, but with a buffer fitted HST out on a Sunday, a last minute move was made when the sun decided to appear.
---
15 September 2018 - Cheddington, Great Paxton, Whittlesea and Grantham
Added 19 September 2018
The day began at Cheddington with a lovely mix of mist and sunshine to capture the Caledonian Sleeper and 86259 on a tour. Then it was over to Great Paxton for 'Union of South Africa' and then Whittlesea for 37610. Finally, in the evening, I made a quick dash over to Grantham to see the return of 'Union of South Africa's tour, which was hauled by a much better 'number 9' in the form of Deltic D9009 'Alycidon'. I opted to video this instead of photograph it, and I'm glad I did as the speed and the noise was delightful and brought back some childhood memories for me. The video can be viewed here.
---
10 September 2018 - Warship Photo Charter
Added 12 September 2018
A photo charter at the GCR with visiting class 42 D832 'Onslaught'. This was a joint charter by the EMRPS and Timeline Events and featured the loco on passenger stock, switching to the vans mid afternoon. Not long after we had put the vans behind the loco, we got a few short bursts of sunshine to break up an otherwise dull day. Thanks to all at the GCR, our excellent train crew, our two re-enactors and the photographers for supporting the event.
---
9 September 2018 - 1938 Tube Stock
Added 10 September 2018
London again, this time for the 1938 Tube Stock heritage train which was working a series of trips on the Metropolitan Line.
---
7/8 September 2018 - Cossington and London
Added 10 September 2018
On the way to work, I managed to pull in a quick shot of 66774 on the Ely. I then ended up going down to London in the evening and spending the night down there so that I could capture some battery locos on the Central Line.
---
2 September 2018 - Sunday Morning Local Stuff
Added 3 September 2018
The day started with a class 56 on an engineering train at Thurmaston, this was followed by a couple of diverted Cross Country HSTs on the Erewash line and finally a few Nottingham trams.
---
1 September 2018 - East Coast Main Line and Midland Main Line
Added 3 September 2018
An early start to head to Biggleswade, the main target being the diverted Caledonian Sleeper trains. This was followed by a few shots at Great Paxton before heading home via Irchester Viaduct.
---