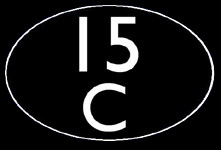 ---
---
Updates
This page will be used to inform visitors when newly taken photographs have been added to the site. The picture links you see below, will take you to the picture, but if you wish to return to the updates page, you will either have to click 'back' or click on the updates tab at the top of the page.
Latest update - 17 October 2018 @ 0630
---
15 October 2018 - Class 230 on Test
Added 17 October 2018
Another attempt at the D Stock on the Marston Vale line, this time I managed to capture the shots I had hoped to get the previous Friday, plus a bonus shot at Ridgmont in the fog.
---
13 October 2018 - Class 710 Drag and a Standard
Added 17 October 2018
Some unexpected sunshine coincided with a pair of 37s top and tailing a class 710 from Derby to Old Dalby. Also managed Standard 5 73156 on the way home.
---
12/13 October 2018 - In Search of D Stock
Added 17 October 2018
Another gamble with a trip down to Millbrook for the class 230 (ex LU D Stock), but this gamble didn't pay off as it didn't come out to play. So I jumped in my car and continued south and captured the London Underground D Stock Rail Adhesion Train instead.
---
10 October 2018 - After Work Local Bits
Added 17 October 2018
The water cannon and an ex FGW HST move at Wymondham.
---
9 October 2018 - Timeline Events Charter with 70013
Added 17 October 2018
I was only on this charter briefly, but managed this picture at Kinchley Lane. No smoke though, so thanks to City of Wells for the loan of a bit of textured exhaust :-)
---
8 October 2018 - Class 230
Added 17 October 2018
I have been keeping an eye on happenings on the Bedford to Bletchley route, and when some late evening diagrams appeared, I took the risk that it might be the class 230 on a test run. The gamble paid off on this occasion.
---
7 October 2018 - GCR Autumn Steam Gala
Added 17 October 2018
A few pictures from the GCR's excellent steam gala.
---
30 September 2018 - Blackpool Illuminations
Added 17 October 2018
A brief trip to Blackpool allowed me a couple of shots of the Western Train and Frigate.
---
29 September 2018 - Chasing My Arse for a Pair of 86s
Added 17 October 2018
I started off by heading over to Evesham for 43185. I then heard of a pair of 86s coming down the WCML, so headed across to Cheddington. They missed out most of their booked stops and passed through four minutes before I got there, so all I was left with was a diet of Pendolinos, 350s, 377s and Voyagers.
---
28 September 2018 - Sparrowhawk
Added 17 October 2018
The 47 was out on driver experience at the GCR, and I managed a quick shot at Kinchley Lane.
---
27 September 2018 - London
Added 17 October 2018
An after work trip down to London to pick up my wife and daughter. I managed to bag a few bits while I was down there, including 87002 on the sleeper ECS.
---