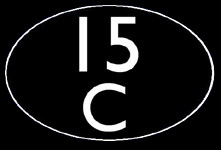 ---
---
Updates
This page will be used to inform visitors when newly taken photographs have been added to the site. The picture links you see below, will take you to the picture, but if you wish to return to the updates page, you will either have to click 'back' or click on the updates tab at the top of the page.
Latest update - 7 January 2018 @ 2130
I have looked back at 2017 and produced a '2017 Review' page which can be found here.
---
7 January 2018 - The Castle Donington Branch
Added 7 January 2018
The first sunny shots of 2018. 37601 was working an EMU drag from Leicester Depot to Derby Litchurch Lane, but due to engineering works, had to travel via Castle Donington and Burton. I got in position, the signalling maps showed it waiting to leave Leicester depot, then it got cancelled. So, I went off looking for something else to photograph, only for it to be given a new schedule. I wasn't really in a position of strength with regards getting to a location in time, so the choice was a messy Stenson Junction with the sun on the nose, or a nice clean location at Stenson Bubble with the sun just off the nose. I opted for the latter, not totally ideal, but I do actually like the picture, it was only just off the nose. There was then the chance to do a couple of HSTs, which were also diverted via the Castle Donington branch for the same reason.
---
30 December 2017 - King's Cross
Added 1 January 2018
I found myself close to London (well closer than if I'd been at home), so decided to pay a visit to London King's Cross for one last go at a Grand Central HST. I also seemed to do rather well on 91s, even capturing one blunt end first, albeit, I had to fudge the picture a bit.
---
28 December 2017 - London Underground and Christmas Lights Vintage Bus Tour
Added 1 January 2018
I was booked on Timeline Events Christmas Lights vintage bus shoot, so decided to make a day of it and travelled down early. This proved to be quite fruitful with a picture of a battery loco in a possession at Earl's Court and a sunny shot of one passing a Piccadilly Line train at Chiswick Park, plus several other pictures at various locations around the Underground. The vintage bus shoot started in the evening and went through until just after midnight and produced some rather nice locations.
---
23/24 December 2017 - A Night in London
Added 1 January 2018
A trip down to London with the main aim being to capture a Grand Central HST under the roof at King's Cross and Inter City liveried 43185 at Paddington. The many other pictures at King's Cross and Paddington, plus a few Underground pictures, which included three engineer's trains, were welcome bonuses.
---