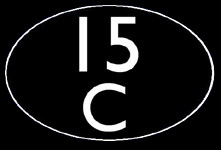 ---
---
Updates
This page will be used to inform visitors when newly taken photographs have been added to the site. The picture links you see below, will take you to the picture, but if you wish to return to the updates page, you will either have to click 'back' or click on the updates tab at the top of the page. Meanwhile, the revamp continues with new galleries popping up, and exisiting ones being populated.
Latest update - 21 June 2017 @ 2100
---
19/21 June 2017 - Local Bits
Added 21 June 2017
Just sheds.....
---
18 June 2017 - Crich Tramway Museum and a Blue 90
Added 21 June 2017
Father's Day was spent with my daughter at the National Tramway Museum, where I used the pole for the first time (with prior permission). On the way home, a quick divert secured a shot of 90034 on a VTEC service at North Muskham.
---
17 June 2017 - Cumbria
Added 21 June 2017
Some business early in the day in Carnforth left me in position for a quick trip to Cumbria for 37425
---
16 June 2017 - North Norfolk Railway
Added 21 June 2017
A morning and evening EMRPS photo charter at the NNR with visiting 'Peak' D8 'Penyghent' which saw no sun. Thankfully, the loco worked the passenger service between the two charter sessions, and there was a bit of sun during that period. It was still a top day out though.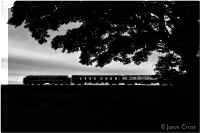 ---
13 June 2017 - North Muskham
Added 14 June 2017
On a northbound road journey up the A1, I drove into a lovely blue hole, so stopped for a few ECML pictures.
---
3 June 2017 - London Stuff
Added 5 June 2017
A day in London on the wonderful Underground.
---
31 May 2017 - Crossrail Unit Move
Added 31 May 2017
A Crossrail unit drag, but heading west rather than east.
---
28 May 2017 - Crich Tramway Village
Added 30 May 2017
A family day out on what was supposed to be a cloudy but dry day. However, mid afternoon, the sun decided to put in a very welcome appearance.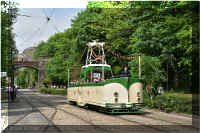 ---
27 May 2017 - HS1, DLR and London Underground
Added 30 May 2017
A casual journey down south to have a crack at the Rainham shot on HS1. I decided to park at Epping and get to Rainham by train, so there were a few extra pictures to be had on the way back to the car.
---
26 May 2017 - Clear Blue
Added 26 May 2017
Pretty much a clear blue day, so the camera got some use after work. First off Cathiron for 4M25, then Normanton on Soar for a few freights.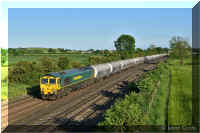 ---
25 May 2017 - More East Midlands Bits
Added 26 May 2017
A couple of pictures at Syston South Junction in the morning, my target being 4K45, which turned up with a 70 on the front. Then in the evening, the Toton to Crewe dropped a pair of tractors again. Sawley was the chosen location, with better light this time.
---
24 May 2017 - East Midlands Bits
Added 25 May 2017
The Colas 67s worked a Derby-Leicester-Derby run, which was timed to perfection as I made my way to work after a medical appointment, and then a bit of a 'biggy' as 37716 and 37059 dropped on 6K97.
---
22 May 2017 - DB Shed
Added 23 May 2017
6L75 pulled in on the way to work again...this time with a bit of zoom.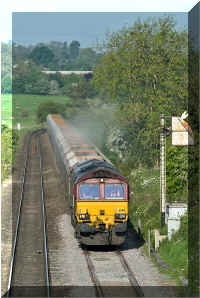 ---
21 May 2017 - London Bits
Added 23 May 2017
A few bits around London, including Richmond Railway bridge and a few London Underground pictures.
---
18 May 2017 - DB Shed
Added 20 May 2017
6L75 pulled in on the way to work.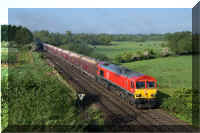 ---