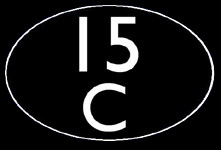 ---
---
Updates
This page will be used to inform visitors when newly taken photographs have been added to the site. The picture links you see below, will take you to the picture, but if you wish to return to the updates page, you will either have to click 'back' or click on the updates tab at the top of the page.
Latest update - 10 February @ 1700
---
9 February 2019 - Matlock Bath
Added 10 February 2019
An afternoon out with my wife to Matlock Bath where I captured this image of the Jubilee Bridge.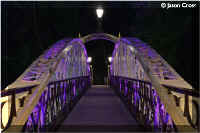 ---
7 February 2019 - Long Buckby and Northampton
Added 10 February 2019
I made an after work move to Long Buckby to see the transfer of 230004 to Bletchley, but missed it by 3 minutes due to it running early. I caught the next train to Northampton to try and capture it there, but it set off before my arrival. I took a couple of unit pics, then headed back to Long Buckby where I captured 90020 on the Dagenham to Mossend, which I was quite pleased with, so it wasn't a wasted trip.
---
6 February 2019 - Sunrise and a pair of 37s
Added 10 February 2019
After capturing a nice sunrise on my way to work, I managed a picture of a pair of 37s on a stock move near work during the morning.
---
5/6 February 2019 - London
Added 10 February 2019
An evening trip down to London which was rounded off with a few engineering trains.
---
2/3 February 2019 - Bradgate Park and Great Central Railway
Added 10 February 2019
For something a little bit different, I made a couple of trips to Bradgate Park capturing scenes, a sunrise and a bit of wildlife. A visit was also made to the GCR to capture visiting Manor class 7802.
---
30 January 2019 - Ploughs...but no snow
Added 1 February 2019
A quick dive out from work for a pair of 37s taking a pair of snowploughs to Norwich.
---
29 January 2019 - Tewkesbury and Evesham
Added 1 February 2019
I visited Tewkesbury to present a slide show. While I was there, I took a few pictures of the Abbey and also called in at Evesham for a quick photo on the way home.
---
26 January 2019 - London
Added 1 February 2019
A trip down to London which included an authorised cab ride on board a Metropolitan Line train.
---
24/25 January 2019 - Leicester Area Buses
Added 1 February 2019
A few Arriva buses in the Leicester area.
---
21 January 2019 - EDs
Added 23 January 2019
My first sunny shots of 2019, nothing gut busting, just a quick dash out from work in my dinner break for some 73s.
---
19 January 2019 - London
Added 23 January 2019
A day and evening in London which included an authorised visit to Ruislip Depot.
---