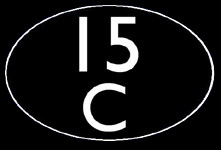 ---
---
Updates
This page will be used to inform visitors when newly taken photographs have been added to the site.
Latest update - 22 May @ 0630
---
19 May 2019 - 1938 Tube Stock
Added 22 May 2019
The 1938 Tube Stock heritage train was in action on the Piccadilly Line, so I headed down to London to grab a couple of shots.
---
15 May 2019 - Little Ponton and Langham
Added 15 May 2019
Little Ponton for an unusual class 91 working, and Langham for a 47 hauling redundant HST stock.
---
14 May 2019 - Marston Vale
Added 15 May 2019
While on my way to London to present a slide show, I had time to call in on the Marston Vale Line to capture some former London Underground D Stock in action.
---
13 May 2019 - Local EDs
Added 15 May 2019
The regular 1Q51 test train was captured at Wymondham level crossing
---
12 May 2019 - Little Ponton
Added 15 May 2019
An early Sunday morning move to the ECML.
---
11 May 2019 - Berkley Marsh and Kintbury
Added 15 May 2019
Some pictures from the GWML while en route to and from somewhere else. Possibly my last pictures of full length GWR HSTs.
---
9 May 2019 - London
Added 15 May 2019
A quick trip down to the capital.
---
29 April to 4 May 2019 - Isle of Man
Added 15 May 2019
I attended the annual photo charters in the Isle of Man organised by David Williams. As per previous years, this turned out to be a very productive and hugely enjoyable week of photography. There were three and a half days on the steam railway, plus one and a half days on the Manx Electric Railway. The Saturday prior to catching the ferry home also produced several shots of both the steam railway and the MER as well as a few pictures in the Mersey Channel on the way home.
29 April
30 April
1 May
2 May
3 May
4 May
---
27 April 2019 - London
Added 15 May 2019
I was in London for the Acton Open Day, and managed a few shots while en route to the event.
---
26 April 2019 - Class 33 on the Foxfield Railway
Added 15 May 2019
An EMRPS photo charter at the Foxfield Railway with visiting class 33 33102. The day began with some sunshine, but then turned grey and damp, but that didn't spoil the fun.
---
22 April 2019 - Blackpool Trams
Added 24 April 2019
A day in Blackpool, mostly sunny, and a selection of heritage trams working tours.
---
21 April 2019 - Wimbledon
Added 24 April 2019
A most unusal engineering possession at Wimbledon caught my attention. London Underground were relaying the track in platform 4, and the only way to get their engineering trains alongside was to venture onto Network Rail metals and take out a possession on the track through platform 5 and the up slow of the South Western mainline.
---
20 April 2019 - ECML
Added 24 April 2019
Abbots Ripton and Great Paxton on the ECML, with the main target being the diverted sleepers, but it soon became apparent that a couple of celebrity 91s could be pulled in, including my first sunny picture of Inter City liveried 91119.
---
19 April 2019 - Anglia
Added 24 April 2019
The first day of an Easter break which promised lots of good weather, and it was off to East Anglia for some 37s and 90s.
---