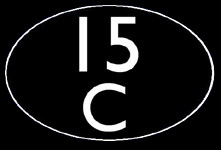 ---
---
Updates
This page will be used to inform visitors when newly taken photographs have been added to the site. The picture links you see below, will take you to the picture, but if you wish to return to the updates page, you will either have to click 'back' or click on the updates tab at the top of the page. Meanwhile, the revamp continues with new galleries popping up, and exisiting ones being populated.
Latest update - 17 August 2017 @ 1930
---
16 August 2017 - Route 54
Added 17 August 2017
A couple of pictures of First Leicester Streetdecks on route 54. As mmany are aware, I like a bit of height and take quite a few of my pictures from the top of a pole...but in this case, I prefer the lower shot.
---
13 August 2017 - Leicester City Transport Photo Shoot
Added 1 7 August 2017
A photo shoot with a difference, as we took a trio of former Leicester City Transport buses around Leicester and recreated scenes from the 1980s. A massive thank you to the Leicester Transport Heritage Trust for the use of their buses and for crewing them on the day, it is fair to say, nothing was too much trouble for the bus crews who were all excellent. Thanks also to the photographers who supported the event, and to my Dad and Dianne who did an excellent job throughout the shoot posing as passengers bringing the shots to life. The weather played ball too, as the forecast was to have a bit of sun at the start of the shoot and then cloud, but in the event, the sun put in several appearances throughout the shoot and we only had a couple of locations where the sun wouldn't play ball. A very enjoyable day.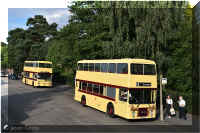 ---
13 August 2017 - A Grid and Some Trams
Added 1 7 August 2017
Up early to capture 56113 near Ilkeston followed by a couple trams at Toton Lane on the way home.
---
12 August 2017 - Local Steam
Added 1 7 August 2017
5043 'Earl of Mount Edgcumbe' was knocking about locally.
---
11/12 August 2017 - London
Added 1 7 August 2017
An overnighter in London for some London Underground engineering trains passing through Paddington. It was nice to get a bit of cab light action :-) While I was there, it would have been rude not to take a few pictures in Paddington mainline station.
---
10 August 2017 - HST and Cement
Added 1 7 August 2017
A quick dive in at Cossington on the way to work for the Colas 70 hauled cement working.
---
30 July - 4 August 2017 - Holiday, Part One (Mainline Stuff)
Added 7 August 2017
A holiday in East Anglia presented a few opportunities for photographing multiple units, 37s and 68s on the loco hauled diagrams, the North Walsham tanks and 20227 working a North Norfolk Railway dining train through to Cromer.
---
30 July - 4 August 2017 - Holiday, Part Two (North Norfolk Railway)
Added 7 August 2017
A few pictures of the superb North Norfolk Railway.
---
30 July - 4 August 2017 - Holiday, Part Three (Wildlife)
Added 7 August 2017
I don't very often point my camera at wildlife, but I did so on several occasions during my holiday. Here we have insects in the Walled Garden at Fellbrigg Hall, the Seal Colony at Horsey Beach and a selection of animals at the Thrigby Wildlife Gardens.
---
1 August 2017 - Holiday, Part Four (Sheringham Sunset)
Added 7 August 2017
While on holiday, I was keen to capture a nice sunset by the sea. The evening of 1 August proved to be quite spectacular, and not only did the sun turn the sky orange and red, but a short sharp rain shower just before sun down made all the rocks glint.
---
30 July - 4 August 2017 - Holiday, Part Five (Bus and Ferry)
Added 7 August 2017
An ex Leicester bus in Great Yarmouth and the Reedham Chain Ferry.
---