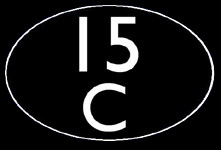 ---
---
Updates
This page will be used to inform visitors when newly taken photographs have been added to the site. The picture links you see below, will take you to the picture, but if you wish to return to the updates page, you will either have to click 'back' or click on the updates tab at the top of the page.
Latest update - 17 November @ 2130
---
17 November 2018 - Duchess
Added 17 November 2018
With 'Duchess of Sutherland' passing through the area, I decided to head out to Rotherby for a shot, fully expecting to come away with a cloudy shot to convert to black and white. I was confident that the exhaust would go the right way thanks to a south-easterly breeze, but as I waited, I became aware of an advancing area of blue sky, and just before the train was due, it lined up with the sun.....and bingo!
---
14 November 2018 - Heading for Huddersfield
Added 16 November 2018
I presented a slide show in Huddersfield which gave me a chance to grab a few shots on the journey, plus a few night shots in Huddersfield station.
---
13 November 2018 - Inter City 91
Added 16 November 2018
News came through that 91119 was working its first train since being vinyled in Inter City livery, so I headed across to Grantham from work to grab a picture. I also managed a 90 on the Newark and 91124 (on stupid ISO) which passed through at full line speed.
---
11 November 2018 - London
Added 16 November 2018
Up at the sparrows fart for a session in London. My main target was the west end Central Line RAT and some of the poppy roundels on the Underground. My first location was North Acton where the RAT was captured entering the station, and thanks to a quick run in the pouring rain, was also captured departing off of the overbridge. Next was East Acton, followed by a trip to Balham to capture one of the roundels. I then headed back to North Acton in the hope the RAT would do its mid-morning run in a bit of sunshine....I socred on both counts. I then had a potter around London and grabbed a couple more roundel pictures before heading home.
---
10 November 2018 - ECML Diverts
Added 16 November 2018
The day started sunny, so I headed across to Lincolnshire for some diverted ECML trains. First stop was Collingham to intercept the Lindsey to Kingsbury tanks, followed by Washingborough for a 67 hauled drag and a HST. Next was Swinderby for another drag, and finally to Saxilby where the light collapsed before I could get anything other than a pair of blathered 66s on an RHTT.
---
3 November 2018 - Vale of Rheidol Railway
Added 7 November 2018
A David Williams photo charter at the VoR with recently restored number 7. Sadly the sun didn't put in an appearance, so I played with some monochrome images instead. Despite the lack of light, it was nevertheless a very enjoyable day, and very well organised by David and the railway staff.
---