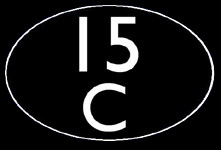 ---
---
Updates
This page will be used to inform visitors when newly taken photographs have been added to the site. The picture links you see below, will take you to the picture, but if you wish to return to the updates page, you will either have to click 'back' or click on the updates tab at the top of the page.
Latest update - 12 January @ 1600
---
3 and 6 January 2019 - First Pictures of 2019
Added 12 January 2019
Just a small update which includes a 66 parked in Melton Yard and a short session at Peterborough for a couple of 67 hauled drags and Inter City liveried 91119.
---
30 December 2018 - London
Added 1 January 2019
There were a few things I wanted to get in London, the light trail shot outside Victoria with Battersea Power Station in the background, 91119 at King's Cross and the two sleeper ECS workings into Euston. It wasn't the easiest of evenings, the light trail shot wasn't really possible as the location where you stand had a procession of engineering vehicles going up and down to service some track relaying in the station throat, the first ECS arrival at Euston was blocked by a Pendolino, and 91119 had another 91 stood alongside it blocking the shot, so the best that could be done was a moving shot as it departed (it's one of those shots that will be nice to look back on when the 91s have moved on, but it wasn't what I was hoping for). Then it was back to Euston where a blocking Pendolino departed just a few moments before the second ECS arrived which was worked by 86401 which was a result. Finally, back home via East Finchley where a picture of a train using the centre platforms became my final photo of 2018. Happy New Year to everyone.
---
29 December 2018 - Tram-Train
Added 1 January 2019
A shopping trip to Sheffield resulted in a trip on the new 'Tram-Train' operation to Rotherham Parkgate, after which I grabbed a few photos at Rotherham Central.
---
The 15C Mainline Archives
Added 27 December 2018
At long last I have managed to get round to scanning some of my older stuff and add it the site. The picture quality is a little indifferent at times, but it's all unrepeatable stuff which I hope will be of interest. Click on the link below, which will take you to a class by class menu. The pictures all date from the period 1986 to 2006, and I will be adding more in due course.
---
22 December 2018 - Polar Express
Added 27 December 2018
A trip over to Birmingham to capture the Vintage Trains 'Polar Express' specials at Bimringham Moor Street.
---
21 December 2018 - Double Spoons
Added 27 December 2018
I was doing some shopping in Leicester...and just happened to have my camera with me...
---
16/17 December 2018 - Local Stuff
Added 18 December 2018
Three shots, all taken just a short distance from 15C HQ.
---
10 December 2018 - RAF Marham
Added 18 December 2018
My last day off from work prior to Christmas, and I fancied something slightly different so made a trip to RAF Marham in the hope of capturing one of the last Panavia Tornados in action. Only one plane flew all day, but at least I could capture it taking off and then landing again when it returned just over an hour later. Thankfully, the return was blessed with some pleasant sunshine.
---
3 December 2018 - Return to Caution
Added 5 December 2018
An arty shot of Melton's up distant signal on my way home from work.
---
1 December 2018 - London Trip
Added 5 December 2018
I have wanted a shot of a Metropolitan Line train arriving at Aldgate for some time, and as each train arrives while another stands in the adjacent platform during the day, I figured the only way to get it was to travel down early, catch the Night Tube from Stanmore to Baker Street and get the first outer rail Circle Line service of the day. This actually gave me the chance to capture three trains clear of a blocking train as two Circle Line services were also booked to use the middle platforms before the first Metropolitan Line train. After that, it was a casual day with a few shots at King's Cross followed by a mooch around the Underground, which included a couple of Rail Adhesion Trains and a few other bits.
---
22 November 2018 - Arty Level Crossing Shot
Added 5 December 2018
A long exposure of Brooksby crossing with a Meridian passing.
---
24/25 November 2018 - The Launch of my Latest Book
Added 29 November 2018
My latest book, 'London Underground Pictorial Series - Book 4' was launched on the Videoscene stand at the Warley Model Railway Exhibition at the Birmingham NEC over the weekend of 24/25 November. It was a delight to be visited on the stand by four Transplant drivers, Findlay, Ralph, Phil and Tony who are seen here posed with me (in the middle), with each of them holding the book open on pages on which they appear. These chaps and several others at Transplant and London Underground are very helpful when it comes to capturing pictures of the Underground, especially the engineering trains, for which I am always grateful.
The book is available from several outlets, but can also be purchased online at the Videoscene website.
---
25 November 2018 - Blackpool Trams
Added 29 November 2018
I was dropping my daughter off in Blackpool and just managed to catch the end of a Blackpool Heritage Tramtours winter running day.
---
20 November 2018 - Cleethorpes
Added 22 November 2018
It may seem a bit random to be posting a one off picture of Cleethorpes station, but I was there to present a slide show in the old station building seen behind the train in this picture and thought I might as well have a photo of something in the station while I was there.
---
18 November 2018 - Lakeside & Haverthwaite Railway (and Blackpool)
Added 22 November 2018
A fantastic day with Fairburn tank 42073 on a photo charter organised by Peter Van Campenhout. Full sun all day, great views, backlit steam and glints in top locations was the order of the day. A big thank you to Peter for a great day. There is also a random Blackpool tram which was taken on the way home as I called in to the seaside resort for a bite to eat with my daughter who currently lives there.
---
17 November 2018 - Duchess
Added 17 November 2018
With 'Duchess of Sutherland' passing through the area, I decided to head out to Rotherby for a shot, fully expecting to come away with a cloudy shot to convert to black and white. I was confident that the exhaust would go the right way thanks to a south-easterly breeze, but as I waited, I became aware of an advancing area of blue sky, and just before the train was due, it lined up with the sun.....and bingo!
---