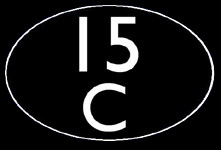 ---
---
Updates
This page will be used to inform visitors when newly taken photographs have been added to the site. The picture links you see below, will take you to the picture, but if you wish to return to the updates page, you will either have to click 'back' or click on the updates tab at the top of the page. Meanwhile, the revamp continues with new galleries popping up, and exisiting ones being populated.
Latest update - 16 April 2017 @ 2100
---
15 April 2017 - Birkenhead
Added 16 April 2017
Easter Saturday was spent in Birkenhead (and Liverpool). I spent most of the time on the Wirral Tramway where Liverpool 245 and Birkenhead 20 were
doing the honours. I also managed a few ships, and some 507/508s at Hamilton Square.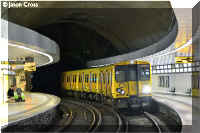 ---
14 April 2017 - Harrow-on-the-Hill Engineering Works
Added 16 April 2017
New points going in and old ones coming out at Harrow-on-the-Hill over the Easter weekend, so I headed down to see the start of the possession.
Unusually, a pair of Schoma diesels were captured, so it was worth the trip. Plenty of battery locos about, but I mostly videoed these.
---
9 April 2017 - Bubble Car and Rayners Lane
Added 11 April 2017
The previous day, I had pole issues at Rayners Lane, so didn't get the shot I wanted. The fault turned out to be a dodgy cable (probably trapped
when collapsing the pole), so first port of call for the day was a shopping trip for new cables. Having fitted them to the pole and tested it, I
then learned of 'Bubble' car 121034 working a railtour, so I made a leap for it, and in the process also visited Rayners Lane to get the shot I
didn't get the previous day.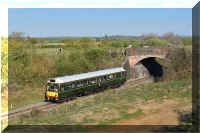 ---
8 April 2017 - London
Added 11 April 2017
A fantastic day in London, which ended with a trip round Ruislip Depot. With not a cloud to be seen all day, the first port of call was Richmond
where I visited the footbridge between there and North Sheen. I had hoped to get a D Stock here, but prior to my arrival, I had learned that
there was only one such unit in service, and it was working to and from Ealing Broadway. Next was Clapham Junction where a pair of 47s were
to be found in the yard having just been rerailed having come off while delivering a new SWT unit. From CJ, a long walk to near Longhedge Jcn
to get 37800 on the unit drag to Ramsgate. Aquick bus shot on the way back to Clapham Junction, and then it was off to Rayners Lane via
Richmond and a change at Turnham Green, where I managed to cross paths with the train of D Stock. From Rayners Lane, a quick drive to
Ruislip Depot, where I was very kindly given a fully authorised tour of the site.
---
5/6/7 April 2017 - East Midlands
Added 8 April 2017
Nice weather and a few interesting workings around the East Midlands.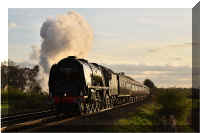 ---
3 April 2017 - Lowdham
Added 4 April 2017
I was driving through Lowdham and noticed that the signal box was still in situ, so a quick check on RTT to see if there was anything about
revealed 6M00 just approaching Newark, so I hung around for a few minutes and got a shot.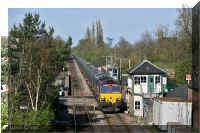 ---
2 April 2017 - No Sleep, Lots of Variety
Added 4 April 2017
At one time, Lillie Bridge Depot was a hive of engineering train activity, but engineer's trains are a rare commodity there these days, the depot's
main use being to stable District Line trains outside of traffic hours instead. There had been an engineering working off Lillie Bridge earlier in the
year which I was unable to do, so when it happened again, I decided to give it a go. There isn't a lot of light to play with looking down on the depot
at night, but with the train moving slowly, I was able to get to the settings required to expose the picture properly and freeze the subject. I then
hung around on Night Tube and got the working coming back through Earl's Court in the morning. I then went over to Thurrock Viaduct to look
at some spots on HS1, and this was followed by a few shots on the Central Line at Theydon Bois. With the weather clouding up, I decided to head
for home, but as I drove north, the amount of blue sky increased, so I headed back out to Loughborough for a pair of 73s on a test train. On the way
home, I called in at First Leicester's depot for a couple of shots. By the time I got home, despite having been awake since Saturday morning, I was wide
awake, so saw out the rest of Sunday and went to bed at my normal time.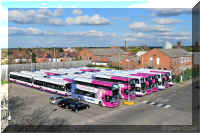 ---
31 March 2017 - Crappy Shed
Added 4 April 2017
Dirty shed on 4L07 at Ashwell.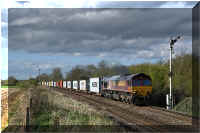 ---
30 March 2017 - Class 47 Barrier Move
Added 31 March 2017
Not the most rasping light ever, but the rare sight of a class 47 passing through Melton Mowbray.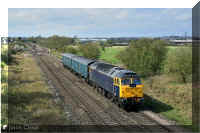 ---
26 March 2017 - Ensignbus Garage Photo Shoot
Added 31 March 2017
An excellent photo shoot organised by Timeline Events which took place in the Ensignbus Garage in Purfleet. Before that though, a quick
trip into London to model railway exhibition at Ally Pally where my latest book, the London Underground Guide 2017 was being launched.
I didn't take too many photos on my trip into and out of London, but I have included one from Snaresbrook where I parked the car.
---
25 March 2017 - Trains in Kent
Added 31 March 2017
With a sunny forecast, it was off to Kent to capture a few shots. The main targets were the signal box at Chartham, 37800 on a unit drag
and North Downs Tunnel and Medway Viaduct on HS1, all captured successfully.
---
23 March 2017 - 33063 Photo Charter at the GCR
Added 31 March 2017
The first daylight photo charter I have organised for a while. This used 33063 on a rake of ballast wagons at the Great Central Railway.
The day was blessed with quite a bit of sunshine, and it was possible to make use of the recently cleared out spot at Rabbit Bridge as well
as Beeches Road, Swithland Viaduct, Swithland Yard and Woodthorpe. In the evening, the 33 was joined by friends 37714 and 08480 for
a night shoot at Loughborough Central.
---