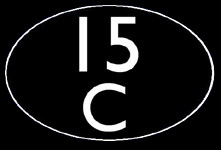 ---
---
About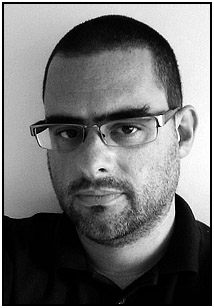 Jason Cross


I was born in Leicester, brought up in Melton Mowbray, and now live close to the heart of Leicester with my wife and two children who both make me feel old as they are pretty much grown up now. By trade I am a time served Mechanical Engineer and I am currently working back in my 'home town' of Melton Mowbray. In my spare time, I am a keen amateur photographer, concentrating mostly on transport subjects, especially railways and tramways. I will however, take a photograph of almost anything if I think it will make a nice photograph.

15C


The 15C website is the showcase for my photography. Some may think that 15C is a strange name for a website, but let me explain. I wanted a name for my website that didnít include my own name, but which had a railway theme and a personal link with myself. 15C was the shed code for Leicester Midland shed, which was (and still is) very close to where I was born.

Photography
My main aims when I am out photographing are to enjoy the hobby and to come away with pictures that please me. That is the beauty of doing this for a hobby rather than professionally, I am not trying to satisfy someone elses requirements with my pictures, and can concentrate on getting the pictures that I want. I try to attain a certain quality with my pictures, and I hope that this comes across in this website. Although I take pictures purely for myself, if others get enjoyment from looking at them, then that just makes the hobby that little bit more rewarding. I am not a professional photographer and I am quite happy doing this as a hobbiest, which is why I don't promote myself as 'Jason Cross Photography', '15C Photographic' or similar, as there is no such company.

Interests
First and foremost I am a train enthusiast, and that is anything from narrow gauge steam up to modern passenger and freight trains and anything in between. As you may notice from the content of this website, I have a particular interest in the London Underground, which is a system that fascinates me and always has done since my first encounter with it in 1977.
I enjoy tramways too, and that includes old trams and modern light rail systems. From a photographic point of view, I love to see a tram running down a street. In recent years I also seem to have developed an interest in buses. I chanced upon a vintage bus running day in 2011, and I enjoyed it so much that I went in search of other similar events. I take pictures of the modern bus scene where I live and also in London quite regularly, but anything else tends to be taken 'ad hoc' when I visit different towns and cities.

Equipment
Having started with a Praktica MTL50 in the mid 1980's, I then switched to Minolta in 1994, and had several X300 bodies. These served me until 2003 when I invested in a Nikon F65. This turned out to be my last film camera, and after a dabble with a Fuji bridge camera, I bought my first digital SLR in 2006. This was a Nikon D50 which I had for a year and operated alongside my film camera on a frame. After a year of doing this, I decided the way forward was digital only, ditched the D50 and replaced it with a D80 which I had for another two years until 2009 when I bought a Nikon D300. Full frame came next at the end of 2012 when I bought a Nikon D600. This camera served me well until 2015 when I decided to step across to the Nikon D750, which is my current camera. In terms of lenses, a 35mm f2 prime, two 50mm f1.4 primes, a 24-105mm f4 zoom and an 85-400mm f4.5-5.6 zoom make up my current arsenal. A recent addition to my kit is a pole to elevate the camera up to 10 metres into the air to alter the angle from which some of my shots are taken.

Books
Alongside taking pictures, I also enjoy writing in my spare time, which is weird as I used to hate it at school! In 2012, I was honoured to be asked to do a pictorial book about the London Underground which was called 'Mind the Gap'. This sold well and I was then asked to produce a guide book about the Underground which was called 'London Underground Guide 2014' and this sold out. This was then followed up by the 'London Underground Guide 2015', another pictorial book and then the 2016 edition of the Underground Guide. I hope that there will be more opportunities to do further books in the future. Like the taking of the photographs, the writing of the books is done as an extension of my hobby, I'm not looking to do it for financial gain, I have my full time job to do that. Indeed, whenever I visit London to take pictures of the Underground, I am taking pictures that I want to take, rather than looking for pictures specifically for any book. When it comes to putting a book together, it's more a case of looking back at my collection of pictures, and so far, there has always been ample material to illustrate the books I have written so far.

I have found that a lot of staff on the Underground who I have got to know have been most helpful and supportive towards my books, and I am most grateful to each and every one of them.