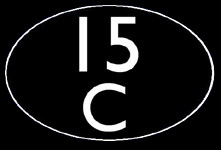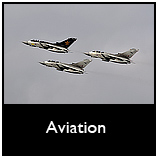 Aviation - Old Buckenham Airshow 2021
---
Tiger 9
A formation flying team made up of nine De Havilland Tiger Moths.
---
Sally B
USAAF B17 'Flying Fortress'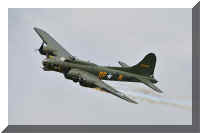 ---
Hawker Hurricane
Hawker Hurricane MkXIIa (G-HURI) - carrying the identity of 303 Polish Squadron MkI Hurricane R4175
---
North American Harvard (Texan)
US Navy Harvard IIA 111836 (G-TSIX).
---
Hispano Buchon
Looking every bit like a Messerschmitt 109, this is a Hispan Buchon, a Spanish built version of the 109, (fitted with a Rolls Royce Merlin engine). It has been painted to look like a 109 and is known as 'Yellow 10'.
---
P51-D Mustang 'Miss Helen'
United States Army Air Force P51-D Mustang fighter named 'Miss Helen'
---
Extra & The Model
An aerobatic team made up of an Extra EA-300/S and a 43% model of an Extra EA-300/S. The aircraft is flown by pilot Chris Burkett, while the model is flown remotely from the ground by Remote Control multiple Champion Mike Williams.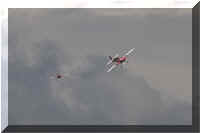 ---
The Matadors
An aerobatic team formed of two Xtremeair XA-41s.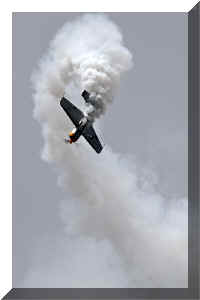 ---
Supermarine Spitfire MkI N3200
---
The Fireflies
An aerobatic team consisting of two Van RV4s.
---
Slepcev Storch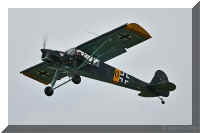 ---
Royal Air Force Typhoon Display Team
RAF Typhoon FGR4 ZJ914 'Blackjack' flown by Flight Lieutenant James Sainty.
---
De Havilland Chipmunks
Three Chipmunks flying in formation, including one in Royal Canadian Air Force yellow, one in RAF red, white and black and one in RAF silver and yellow.
---
Spitfire MkIX
Spitfire MH434.
---