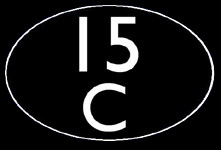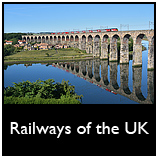 Class 56
Pictures are arranged by operator starting with British Rail. It should be noted that in the privatised era, several locos have moved around between operators, and some locos have entered preservation only to return to mainline traffic at a later date. A classic example of this is 56098, which entered preservation, then returned to the mainline and has since operated with more than one rail company.
---
British Rail (including Transrail and Loadhaul)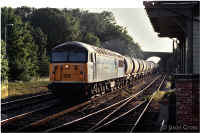 ---
English, Welsh & Scottish Railway
---
Fastline Freight
---
Artemis
---
UK Rail Leasing
---
The Class 56 Group
---
DC Railfreight
---
GB Railfreight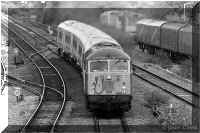 ---
Colas Rail
---
Preserved
This section features class 56s in preservation, and also mainline operational locos on preserved railways.
---