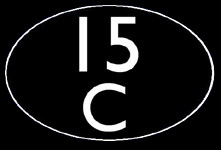 Videos
I sometimes film the odd video clip or two. I am no videographer, more of a vidiot, but some of my better videos are listed below. Clicking on the picture will take you to the relevant video clip on my youtube channel.
Alternatively, you can visit my youtube channel where these clips are featured alongside many more: https://www.youtube.com/user/jason15c
You can view a trailer for my channel by clicking on the button below: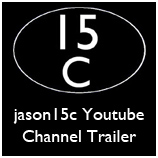 ---
In order to try and tidy up the way I present my videos, I have introduced the '15C Video Magazine', which I will add to youtube periodically. Each volume will contain a mixture of clips. I will try to keep these to above 15 minutes in length and they will be added on a regular basis. Some of the content may have featured in previous videos, but much of it will be fresh material.
---
A selection of other videos on my channel.