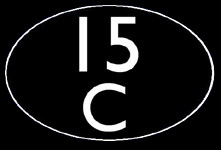 Latest Updates
When new content is added to the website, it will appear on this page for a short period, and will then move to an updates archive page.
Last update 26/10/20 @ 0630
---
Added 26 October 2020 - Local Stuff (25 October 2020)
A couple of pictures of 73156 in action at the GCR and a HST at Barrow upon Soar.
---
Added 24 October 2020 - RAF Museum, Cosford (23 October 2020)
The RAF Museum at Cosford, well worth a visit.
---
Added 24 October 2020 - RAF Marham and Sheringham (22 October 2020)
A day out with my wife. The trip to Marham was a minor and fruitful divert on our way to a day out in Sheringham.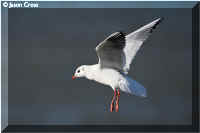 ---
Added 24 October 2020 - Leicester Buses and Kettering Station (20 October 2020)
A couple of pictures taken near to home of buses, followed by a quick trip to Kettering to see the DATS test train.
---
Added 20 October 2020 - Sheffield and Wythall Transport Museum (17 October 2020)
I started the day with a trip to Sheffield for some night photos of the RHTT with 37419 and 37402. In the evening I lit a night time photo charter with some vintage buses at Wythall Transport Museum for David Williams. A very enjoyable shoot, and nice to be back to attending a photo charter.
---
Added 14 October 2020 - RAF Brize Norton (11 October 2020)
A chilled out day at RAF Brize Norton turned out to be quite a productive day with a couple of A400Ms, an Antonov AN124 and a Hercules.
---
Added 14 October 2020 - London for London Overground Class 315s (10 October 2020)
The class 315s operated by London Overground are in their final days, so I headed down for some night pictures. There was just one diagram being worked by the class and it was possible to chase this around. Several pictures of some other stuff, including the replacement class 710 units, were also taken.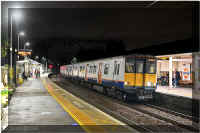 ---
Added 13 October 2020 - RAF Coningsby (7 October 2020)
Night ops at Coningsby, so I headed over after work for a few night shots.
---
Added 13 October 2020 - Duxford (5 October 2020)
A day off work, and as the weather wasn't very good, my wife and I opted for a visit to the Imperial War Museum at Duxford. What a superb place, it took us nearly six hours to go round.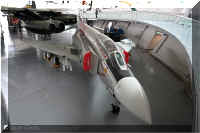 ---
Added 4 October 2020 - London (3 October 2020)
An early morning trip down to London to capture a couple of battery locos. I also made use of the rain to capture a few night shots before it got light, which included Ravenscourt Park, Turnham Green, Acton Town, Ealing Common and Ealing Broadway.
---