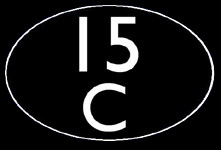 Latest Updates
When new content is added to the website, it will appear on this page for a period of about one month.
Last update - 14/1/20 @ 0630
---
Added 14 January 2020 - West Hampstead BTR (10/11 January 2020)
A night in London to photograph trains heading to a BTR (ballasted track renewal) job at West Hampstead. This was an unusual one, as to get alongside the worksite, 7 of the trains crossed over onto Network Rail metals and made their way to West Hampstead on the 'up' Chiltern Line. My choice of location for this unusual set of moves was the North Circular Road bridge, using the available light from the adjacent Neasden depot. There is a fair amount of repetition in my photos, as there was no chance to move as the trains all came one behind the other over a short space of time. As I couldn't decide which ones to show here, I've just put all of them on.
---
Added 3 January 2020 - Yorkshire (31 December 2019)
The day started at The Turves near Whittlesea for the retro HST ECS, but ended at Letchworth for a pair of 37s on a stock move.
---
Added 3 January 2020 - Yorkshire (30 December 2019)
There was a good forecast for Yorkshire, so I headed there in search of freight.
---
Added 24 December 2019 - Frinkley Lane and Newcastle (21 December 2019)
The retro liveried HST was captured at Frinkley Lane crossing, and this was followed by a drive up to Darlington and a train journey from there to Newcastle to capture the retro HST going ECS to Craigentinny, plus anything else which turned up, including Tornado, some units and a few 91s.
---
Added 24 December 2019 - Leeds (20 December 2019)
The main target was the 1970s liveried HST on the LNER HST farewell tour, but one or two other bits were also captured, including my first Trans-Pennine 68.
---
Added 20 December 2019 - Melton Mowbray (16 December 2019)
A class 68 hauled test train en route to the Old Dalby test track, and a 6-car Cross Country service, both captured at Melton Mowbray.
---
Added 20 December 2019 - London (14 December 2019)
An early morning trip down to London for a couple of engineering trains, followed by an authorised trip round Ruislip Depot, which is always very interesting as it is a main Central Line depot and home to the engineering fleet.
---
Added 20 December 2019 - Blotoft and Grantham (8 December 2019)
Tornado was working a charter to Lincoln Central. I captured the outward run at Blotoft, and the return at Grantham.
---
Added 20 December 2019 - Newark Northgate (7 December 2019)
An evening on the ECML at Newark Northgate.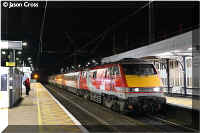 ---
Added 7 December 2019 - Winter Wonderlights Express (1/4 December 2019)
It appears to be a new craze on preserved lines to run an illuminated train in the run up to Christmas. My local line, the Great Central Railway, is one of many to run such a train, so here are my efforst to capture it. Not one for the purists, but I have to say, it is quite a spectacle.
---
Added 7 December 2019 - ECML (4 December 2019)
Using up my last few hours of holiday from work for the year, I took the afternoon off and headed over to the ECML to see if I could capture a few 91s and HSTs. I was shocked by the amount of Azumas in service, but that's progress I guess.
---
Added 7 December 2019 - London (30 November 2019)
I was asked to present a slide show to the Locomotive Club of Great Britain in London, and below are some of the pictures that I took in London before and after the show.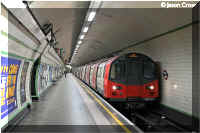 ---
Added 7 December 2019 - Local Non-Railway Photos (19/20 November and 2 December 2019)
A collection of pictures taken during my journey to and from work. The pictures of St Peter's Church in Kirby Bellars were lit by my floodlights, there being no floodlighting on this church.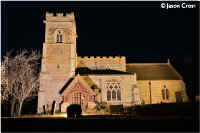 ---