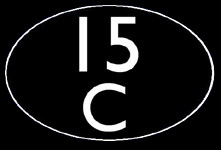 Latest Updates
When new content is added to the website, it will appear on this page for a short period, and will then move to an updates archive page.
Last update 10/8/20 @ 2200
---
Added 10 August 2020 - HST (10 August 2020)
A quick snap at Thurmaston of a HST.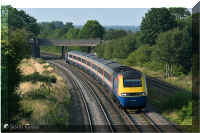 ---
Added 10 August 2020 - EMA and 91s (9 August 2020)
A 747 at EMA followed by two 91s at Barkston.
---
Added 10 August 2020 - Settle & Carlisle (8 August 2020)
A superb day on one of England's most scenic lines, the Settle & Carlisle railway. This was to photograph the LSL operated tourist trains, but also gave the bonus of a mainline steam special.
---
Added 10 August 2020 - RAF Lakenheath (again!) and Brandon (7 August 2020)
With the new lens safely in my possession, my wife suggested a repeat visit to Lakenheath, and I didn't need a second invitation. A cracking morning there was followed by a nice afternoon in Sheringham (no photos), and on the way I paused to photograph the disused signalbox at Brandon.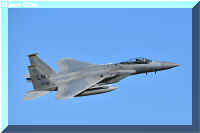 ---
Added 10 August 2020 - RAF Coningsby (6 August 2020)
An evening at Typhoon heaven. The weather was pants while I was there, but I came away with a couple of pan shots that I was pretty pleased with.
---
Added 6 August 2020 - East Midlands Airport (4 August 2020)
Testing a new lens at EMA.
---
Added 6 August 2020 - RAF Lakenheath and Hunstanton (3 August 2020)
As part of a day out with my wife, I called in at RAF Lakenheath to see some USAF F15s. They were taking off to the east, so made for some very nice pictures from the adjacent road. It was then off to the coast, and I have included a drone picture of Hunstanton.
---
Added 10 August 2020 - Drone Pictures (31 July 2020)
Wyfordby and Bulkington.
---
Added 26 July 2020 - East Midlands Airport (26 July 2020)
What a line up, an Antonov AN124 followed by an Ilyushin IL76, plus a few other bits. Sadly, the sun didn't play ball for the IL76, but came out just as the Antonov was approaching.
---
Added 25 July 2020 - RAF Coningsby (23/24 July 2020)
An after work visit to RAF Coningsby to watch the Typhoons.
---
Added 22 July 2020 - Syston, Skeggy and RAF Coningsby (20 July 2020)
A day out to Skegness which also included a class 66 hauled unit drag at Syston and a quick visit to RAF Coningsby.
---
Added 22 July 2020 - Derbyshire and EMA (19 July 2020)
A day out in Derbyshire with a quick visit made to East Midlands Airport on the way home.
---
Added 18 July 2020 - Friday Bits (17 July 2020)
Leicester at lunchtime and Bulkington in the evening for 4M87 (which I got blobbed on by a cloud)
---
Added 18 July 2020 - Sunday Variety (12 July 2020)
I have been waiting for a northbound freight to run over Harringworth Viaduct ever since I bought a drone. One was booked to do just that, so I started the day there. This was followed by a 66 at Barrow on Soar, some East Midlands Airport action (got the AirBridge Cargo 747 arriving in sun at last), a 60 at Willington, a drone shot of Toton and a 66 on an engineer's train in Leicester.
---
Added 18 July 2020 - WCML and Local Bits (11 July 2020)
I went over to Mancetter in the morning. I know I have already done the sleeper here, so this was almost a repeat, but on my last visit, I just missed the 88 on 4M49, so that was my main target this time. There was then a few other bits floating about, so I moved to Grendon. In the evening, an engineering train at Thurmaston was followed by a 66 on the sand at Rearsby.
---
Added 18 July 2020 - Searchlight Lane (10 July 2020)
I was there for the 86s on 4M87 but managed a few bonus 66s.
---
Added 18 July 2020 - Before and After Work Moves (6 July 2020)
Rearsby in the morning, Easenhall and Cossington in the evening.
---
Added 18 July 2020 - Diverted HST (5 July 2020)
Rotherby with an EMR HST avoiding Leicester due to engineering works.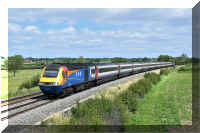 ---