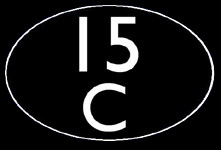 Latest Updates
When new content is added to the website, it will appear on this page for a short period, after which it will disappear from here, but will still be on the appropriate pages elsewhere in the website.
Last update 9/4/21 @ 1700
---
Added 9 April 2021 - Blackpool Trams (various dates)
I have been adding tram pictures from Blackpool to the site and arrnaged them on a year by year basis. They cover the years 1995, 2006-2015, 2017-2019 and can be found on my tramways page.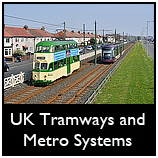 ---
Added 9 April 2021 - 43102 and a 66 (6 April 2021)
An early morning shot of 43102 and a dinner time shot of a 66.
---
Added 9 April 2021 - Easter Monday (5 April 2021)
There was a bit of sun, so it was off out to find something to photograph. There was a 60 working a Bescot to Toton steel train, a mixed pair of 66s on a departmental and the unusual sight of an 88 in the Midlands paired with a 68 on a diverted intermodal. I tried to bag a 747 in between the trains, but all I managed was a Common Kestrel and a 737. The 747 clashed with the 88/68 working, so I put that first.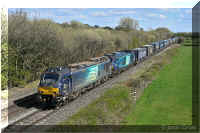 ---
Added 5 April 2021 - Easter Sunday (4 April 2021)
A few random bits from a rather uneventful Easter Sunday, most of which was spent walking with my wife.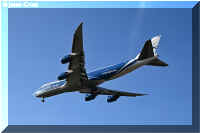 ---
Added 5 April 2021 - East Midlands Airport (3 April 2021)
A 747 was due into EMA at sunset, so I took a trip up to see what I could do with the available light,
---
Added 3 April 2021 - East Midlands Airport (2 April 2021)
It was good to get 'back on the fence' at EMA, albeit only briefly for a CargoLogic Air Boeing 747.
---
Added 3 April 2021 - Loughborough (1 April 2021)
A quick trip to Loughborough to bag a night shot of 43102 - also managed a freight which passed just after the HST had departed.
---
Added 1 April 2021 - 1D48 (31 March 2021)
A couple of drone shots of 1D48 which featured 43102 and 43295, both shots taken with the drone.
---
Added 1 April 2021 - Leicester Buses from Above (31 March 2021)
Some drone shots of buses crossing over the River Soar at Frog Island in Leicester.
---
Added 1 April 2021 - Sunny Leicestershire (30 March 2021)
A nice sunny day in Leicestershire, and although I was working, I managed 43102 on 1B23 in the morn ing, then had a session on Swain Street bridge in Leicester for 43102 again, plus several shots of Leicester Depot with a barrier move featuring 47739 and 56081 arriving and then being shunted, and 47749 arriving light engine.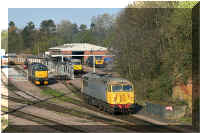 ---
Added 1 April 2021 - Cargolux 747 (30 March 2021)
During lockdown I was trying to work out some alternative photographic viewpoints for East Midlands Airport and thought there might be a shot on from raised ground near Long Whatton that would afford a view of the M1 / A42 junction. I didn't know if this would actually be the case until I got there though. It worked a little better than I had expected, with the curve of the M1 leading the eye to the aircraft. It needed a big aircraft though, so I chose to go there when there was a Cargolux 747 due in.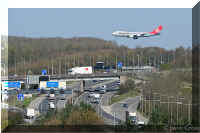 ---
Added 1 April 2021 - Railfreight 20s (29 March 2021)
Wahey! I managed to leave the county! A pair of railfreight 20s were working a Long Marston to Chaddesden wagon move, so I headed across to Elford. They were followed by 66005 on a stone working, so rude not to hang on for a few minutes and nail that too.
---
Added 13 March 2021 - Getting Fed Up of the Leicester Area Now! (17-27 March 2021)
Hopefully soon I will take a photo or two away from my local patch! One or two locally taken pictures, including a couple more of 43102 and 43238.
---
Added 13 March 2021 - More Local Bits (7/8 March 2021)
I feel like I have regressed to a time when both of my kids were little and I could often only go out photographing locally.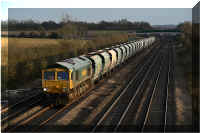 ---
Added 26 February 2021 - Coming Soon (Late March 2021)
I have been busy over the winter and during the first part of the 2021 lockdown. For this year, the London Underground Guide Book will not appear; both myself and the publisher thought that a book which encourages people to travel on and explore the Underground was wholly inappropriate at this time. Instead, we are releasing the London Underground Yearbook 2021, which looks back at the last two years on the Underground. It includes every line with technical and historical information, pictures of each line during 2019 and 2020, heritage train operations in 2019, engineering trains, a look at how the Underground has operated throught the pandemic and a full fleet list of all trains. It is due out in late March, and if you would like to order a copy, please click on the picture below and you will be taken to the Videoscene website. Many thanks to all on the Underground who have assisted with advice and information, Brian Hardy for his excellent proof reading skills, and the publisher for working with me on this.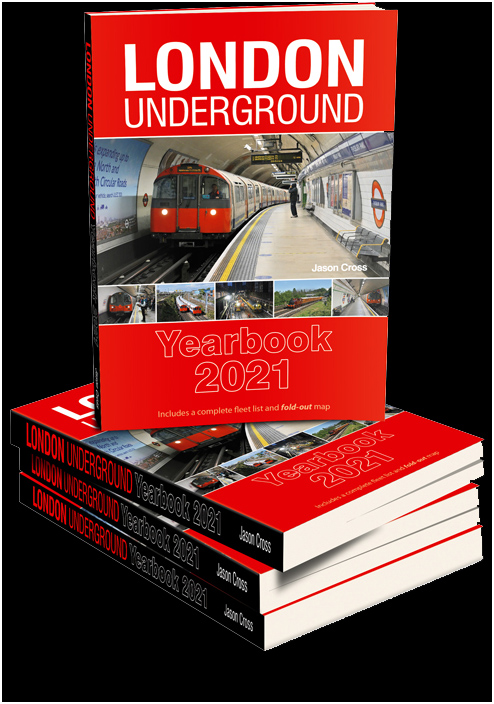 ---