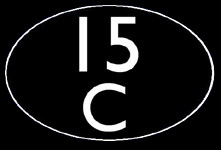 Latest Updates
When new content is added to the website, it will appear on this page for a short period, after which it will disappear from here, but will still be on the appropriate pages elsewhere in the website.
Last update 21/11/23 @ 1530
---
Added 21 November 2023 - Merseyside & The Wirral (19 November 2023)
I was in the area, so decided to spend a bit of time capturing some 507/508 Merseyrail units and also any 319s that may be knocking about. As well as the old Merseyrail units, I also managed a few new ones (class 777), plus a few other units that were knocking about.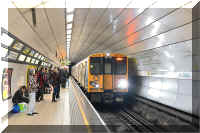 ---
Added 21 November 2023 - Local Bits (11 November 2023)
Four freight workings on my way home from work.
---
Added 8 November 2023 - Leicester Buses (7 November 2023)
A few bus pictures near to my home.
---
Added 7 November 2023 - London Underground and Chalk Farm Vintage Bus Running Day (5 November 2023)
A vintage bus running day was held to raise money for the Royal British Legion's Poppy Appeal and this centered on the Chalk Farm area. I had worked out several locations where I thought I would get sunlit shots despite the low sun at this time of year. This saw me mostly concentrate on the South Hampstead / Swiss Cottage and Primrose Hill areas. I was down in London fairly early as I wanted to check out some of the spots prior to the start of the running day, but I was actually down there quite a bit earlier than that so decided to explore the Underground for a couple of hours first.
---
Added 30 October 2023 - Wigston Grid (29 October 2023)
A quick trip over to Wigston for 56301 on a rake of empty box wagons. This shot will soon be lost due to the installation of overhead electrification.
---
Added 30 October 2023 - Wythall Transport Museum (28 October 2023)
An evening shoot at this great museum courtesy of David Williams. It was a little bit wet, but the rain just added to the shots.
---
Added 30 October 2023 - Barrow upon Soar (25 October 2023)
I went up to Barrow upon Soar for a dusk picture of 69005 on 6L15. This working often throws up a class 69 these days, but this would probably be one of my last chances to capture it at dusk as the clocks changing will see it pass here in full dark. 66305 was following a little while behind, so I hung on for that too.
---
Added 30 October 2023 - Weekend in London (20-22 October 2023)
A weekend away in London with my wife and my dog Douglas. The photos are a mix of wildlife, railways, buses (including the new T15 tourist service operated by Routemasters), a few pictures of the River Thames and plenty of aircraft pictures, either taken from Wimbledon Common (close to where we stayed) or from Cranford, where we paused for an hour or so on the way home.
---