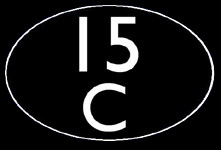 Latest Updates
When new content is added to the website, it will appear on this page for a period of about one month, and will then move to an updates archive page.
Last update - 22/5/20 @ 2200
---
Added 22 May 2020 - Local Stuff (15-22 May 2020)
There has been a lot of sun recently, so there has been a lot of moves for train pictures, mostly before and after work, plus a handful of purposely timed lunchtime 'pop outs'. It is all local stuff, which is no bad thing as in normal times, I often have a habit of travelling half way across the country and ignorning what is on my doorstep. You may notice one or two very elevated shots among these. In the boredom of lockdown, I bought myself a little drone, which I have been having a play with, it's quite a fun piece of kit.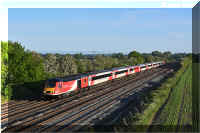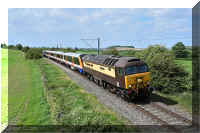 ---
Added 14 May 2020 - Railway Bits (6-14 May 2020)
If you look at my 2020 railway page, due to the coronavirus lockdown, there were just two entries for April! May has already faired better and with the lockdown gently being eased, I hope the sight of trains doing their stuff in the sunshine will replace staring at four walls!
---
Added 14 May 2020 - Archive Pages
I have added some archive pages of the UK mainline scene from 1987 to 1996. More will be added in due course. Some of the pictures may be of dubious quality, but hopefully the subject matter will make up for that.
---
Added 26 April 2020 - Leicester Buses (26 April 2020)
Yay! I've photographed some trains! It has been over a month since I last photographed a train and I actually managed a couple, both of which were HSTs. I would be lying if I said this wasn't a part of a well executed little plan. I worked out a walking route for my daily exercise which took me out via Welford Road just as one HST was due, and back via New Walk when the next HST was due. Thanks to being able to watch the trains on live maps, I was able to adjust my pace so that I reached each spot at the same time the trains did, so no need to hang around. On the way home, I managed a couple of bus pictures, the Clock Tower with nobody in the shot, and a picture of the (legal) graffiti by the canal at Frog Island.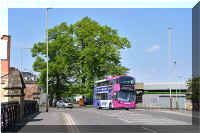 ---
Added 25 April 2020 - Leicester Buses (24/25 April 2020)
A couple more pictures of Leicester buses added.
---
Added 22 April 2020 - Leicester Buses and Some Birds (21/22 April 2020)
With the lockdown in place since 23 March, this was the first time I had been out with the camera, just popping off a few snaps as I took my permitted daily exercise close to home.
---
Added 18 April 2020 - Belgium
A new page has been added which is dedicated to Belgian railways.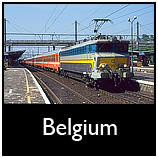 ---