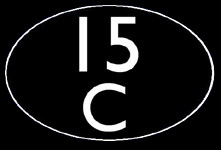 Welcome to the 15C website - Photography by Jason Cross
---
---

The Central Line's west end Rail Adhesion Train negotiates North Acton Junction, 11/11/18.
Latest Update - 17 November 2018 @ 2130
London Underground Series - Book 4 will be available from 24 November 2018. It can be purchased from the Videoscene stall at the Warley
Model Railway Exhibition on 24/25 November, or from the Videoscene website by clicking on the cover picture below.