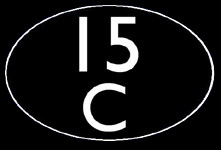 Updates (Archive)
When new content is added to the website, it will appear on the Updates page for a period of about one month before being moved to this archive page. Click on the button below to go back to the main Updates page.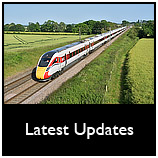 ---
Added 12 April 2020 - Slide Scans (various)
Class 37 hauled passenger trains in the Rhymney Valley from 2005, some pictures from the Netherlands from 2003, plus a few other bits.
---
Added 7 April 2020 - Slide Scans (various)
More old scans, a bit of snow, a Belgian liveried 90, the Rhymney Valley and a few pictures from Belgium.
---
Added 29 March 2020 - Slide Scans (various)
Ten more old scans added to the site.
---
Added 25 March 2020 - Before the 'Lockdown' (21-23 March 2003)
While observing social distancing and avoiding using public transport, I managed a few shots including some WCML pictures, a 56 at Stanton Gate, a 767 at EMA and a couple of 66s at Frisby while on my way to work. Later in the day, after taking the Frisby pictures, the 'lockdown' came into effect and the camera is idle awaiting its next duties...
---
Added 25 March 2020 - Goole Docks (15 March 2003)
A new page has been added with pictures of 'Pug' 51218 (disguised as 51222) during a Russ Hillier photo charter in Goole Docks in 2003.
---
Added 19 March 2020 - Workington Steelworks (31 March 2001)
I have added a page dedicated to a photo charter that I attended at the Moss Bay Steelworks in Workington in 2001. The works were closed for the weekend and we had free roam of the site with four steam locos which picked up various wagons and provided a spectacular show. It is such a shame that the works closed in 2006 and have since been flattened.
---
Added 19 March 2020 - Slide Scans
A selection of oldies have been added to the site. Keep checking back, as there are more to come...
---
Added 18 March 2020 - Rare Tractor Working (15 March 2020)
What a whopper! 37218 dropped on a Tesco intermodal working. I managed to get across to Rugby for it and captured it applying the power with a dusk sky as a backdrop. I then hung around for a few minutes for a northbound freight, which turned out to be an 88.
---
Added 18 March 2020 - Hoby and Frisby (12 March 2020)
The sun was shining on the way to work, and two freights were heading towards me, so I grabbed a couple of pictures.
---
Added 18 March 2020 - Shrewsbury (7 March 2020)
47712 has been painted in Scotrail livery, so I couldn't resist a quick dash to Shrewsbury to take a look and grab a photo.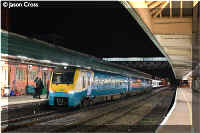 ---
Added 7 March 2020 - Melton A4 (7 March 2020)
I headed across to Melton Mowbray, close to the old foot crossing where I started trainspotting in 1978, to capture an A4 on a railtour. It was very nearly in sun...but not quite.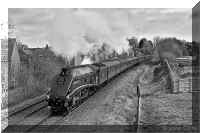 ---
Added 7 March 2020 - East Midlands Airport (6 March 2020)
Having heard that a Qatar Cargo 747 had flown in to EMA, I was able to divert that way on my way home from work to grab a few pictures. I managed to capture it in the Cargo Terminal in sun, but the light died for its take off, but I like the shot anyway, so I have included it. I wouldn't mind another go at something similar in sunshine, so may well make a return visit soon.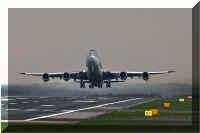 ---
Added 7 March 2020 - London (3 March 2020)
I presented a slide show to the RCTS Watford branch, and afterwards took a short drive down to North London to grab a few pictures of battery locos. My main target was train 641 which was heading for Kingsbury on the Jubilee Line, which I did at Rayners Lane and again at Kingsbury.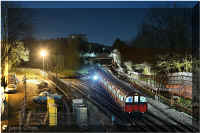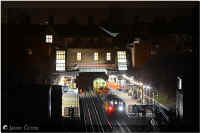 ---
Added 7 March 2020 - East Midlands Airport and Aeropark (1 March 2020)
I attended a Threshold.aero photoshoot at the East Midlands Aeropark, and also stuck my camera over the fence at the adjacent East Midlands Airport. Although all the aircraft in the Aeropark were static exhibits, it was nice to have a good look round and grab several pleasing images.
---
Added 7 March 2020 - Merseyside (29 February 2020)
I took a trip up to Merseyside to see the aircraft carrier 'HMS Prince of Wales' which was berthed at the Cruise Terminal in Liverpool. While I was there, I also grabbed a few pictures of class 507 and 508 EMUs as they won't be around for too much longer.
---
Added 7 March 2020 - Buses and Landscape Pictures
A few bus and landscape pictures taken in February that I had inadvertently forgot to add to the website.
---
Added 24 February 2020 - Midland Metro (23 February 2020)
I thought I would go and take a look at the new extension to the Midland Metro system into Centenary Square in Birmingham.
---
Added 24 February 2020 - London (22 February 2020)
This was a day out in London with my wife, but as there was some engineering works taking place at Highgate Depot, I parked strategically at nearby East Finchley and managed a few battery loco pictures without causing too much friction :-)
---
Added 24 February 2020 - Rugby (21/22 February 2020)
There was a GBRf liveried class 92 on the Caledonian Sleeper, so I went for that and managed a few other bits and bobs too.
---
Added 24 February 2020 - Grantham (20 February 2020)
A couple of shots taken at Grantham just before I presented a slide show to the Grantham Railway Society.
---